Chinese president Xi Jinping says world economic recovery faces multiple challenges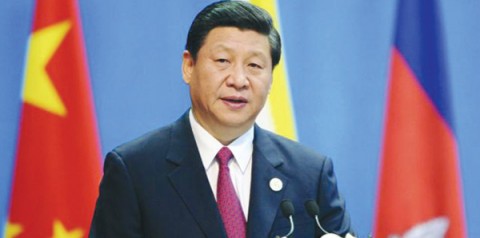 HANGZHOU, 04 SEP, (DNA) – The world economy is recovering but faces multiple risks and challenges such as insufficient growth momentum, lack of demand, repeated volatility in financial markets, and sluggish international trade and investment, Chinese President Xi Jinping said on Sunday.
Eight years after the global financial crisis, the world economy is once again at a critical juncture, Xi said at a summit of the Group of 20 (G20) major economies, which opened Sunday in the eastern Chinese city of Hangzhou.
The growth momentum brought by the previous wave of technological progress is waning while the latest wave of technological and industrial revolution is yet to gather steam, Xi said.
Population ageing and slowing population growth also weigh on the economy and society of major economies, he said, Xinhua reported.
In addition, economic globalization faces setbacks as protectionism rears its head and multilateral trade arrangements are being impacted.
Despite substantial progress in financial regulatory reform, risks such as high leverage and froth are accumulating, Xi said. =
He further said G20 should find a direction and a course for the world economy with a strategic vision, Xi said while addressing the opening of the G20 summit.
To meet the demand of the world economy, G20 should shift from coping with crisis to long-term governance, he said.
G20 should work with real actions but no empty talk, Xi said, calling for concrete actions to implement joint plans on sustainable development, green financing and anti-corruption, he said.
G20 should seek opinion from all parties and listen to the voices of developing countries to make the mechanism more inclusive, Xi said.
Countries have common aspiration for economic growth and development despite their different conditions, development status and challenges. Xi called on nations to strengthen partnership to get through the global economic hardships.