Chinese express interest in joint auto-part manufacturing ventures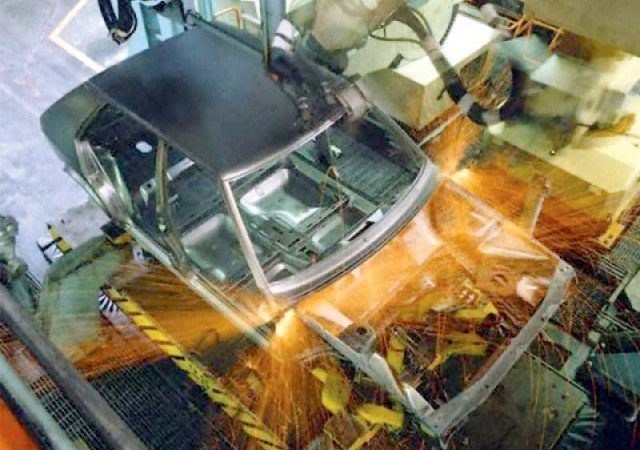 LAHORE, NON 07 (DNA) – A Chinese delegation has expressed its interest in pursuing joint ventures with Pakistan in the auto parts and accessories sector, notwithstanding that the current market in the country is already flooded with cheap imports from the northern neighbour.
An eight-member delegation from Sichuan province Hebei Chamber of Commerce arrived in Pakistan on the invitation of SM Naveed, president of the Pak-China Joint Chamber of Commerce and Industry (PCJCCI), to review joint venture opportunities in the fields of automobiles innovative accessories, town planning and vertical buildings infrastructure.
The delegation comprised of Chinese officials Gaoqiang, Xu Yingliang, Cao Wei, Yang Yongang and Cao Zaiqiang.
Naveed and vice president Rana Mehmood Iqbal briefed the delegation regarding the demand of innovative energy efficient automobiles, car accessories and vertical buildings in Pakistan.
"The automotive industry in Pakistan is one of the fastest growing industries of the country, accounting for 4% of GDP and employing a workforce of over 1,800,000 people. With the growing demand for automobiles, demand for the car accessories has also increased," he said.
Gaoqiang, who was heading the delegation, said that China wants to venture with Pakistan in mechanical parts and accessories, electric motor parts, and electronic parts.
"China has extensive manufacturing facilities that could be relocated to Pakistan based on the demand for accessories."
He said that China is eager to make massive investments in the Pakistani auto sector where the vehicle's quality and the price will boost competitiveness in the market. The process of putting the plant together is expected to be completed in 2 to 3 years.