China's new development paradigm to ensure global security, trade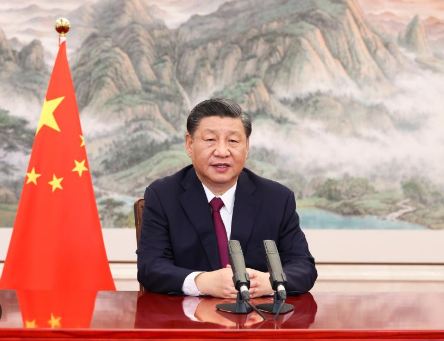 DNA
Islamabad, MAY 27: The Chinese model of inclusive and participatory economic growth is a path to modernization featuring globalization and multilateralism based on shared common security for every single country and the regions. The BRI is connecting countries and civilizations for cultural harmony and trade. Pakistan is a major beneficiary of China's new development paradigm that has no aggressive plans against any country. The CPEC was launched when no country was willing to invest in Pakistan's infrastructure, Senator Mushahid Hussain Sayed said at a seminar on Saturday.
Senator Mushahid Hussain Sayed, the chairman of the Senate Defence Committee and founder chairman of the Pakistan-China Institute, said Pakistan's bureaucratic hurdles and political instability are the main reasons for slow-paced progress on the CPEC initiatives. Pakistan shall act fast before it's too late. All stakeholders shall play their role in expediting the progress on CPEC.
The seminar titled "China for a new security, connectivity and trade paradigm" was organized by the Development Communications Network (Devcom-Pakistan) in collaboration with the China Study Centre, Comsats University Islamabad Campus. The Research and Media Fellow at Centre for China and Globalization (Beijing) Zoon Ahmed Khan chaired the seminar. The guest speakers included Ambassador (retd) Naghmana Hashmi, University of Peshawar pro-Vice Chancellor Dr Zahid Anwar, NUST China Study Centre Director Ms. Xian Yang, Bahria University Assistant Prof. Dr Hassan Daud But, Comsats University China Study Centre Director Dr. Tahir Mumtaz Awan, and Devcom-Pakistan Executive Director Munir Ahmed.
Zoon Ahmed Khan said China's development is human centric that hastransformed the Chinese society to become very productive. Now the GDP growth is exaplery with no person below the poverty line. Every village in China has its own solutions to the problems. The state has provided every possible oportunity to its people to go prosperous and promote it self to the next level. Small and micro enterprises changed the lives of people while China's peaceful ecomic progress has privided ample opportunities to every nation to freely trade. Young people have worked hard to change the face of China.
Ambassador (retd) Naghmana Hashmi said: The intensification of Sino-American competition currently forms the most important instance of great-power competition which has the potential of becoming a major conflict engulfing the entire world. It has added to the uncertainty, instability and chaos in the already worrying and unpredictable flux in the world order prevalent these days. In the last over 73 years of its establishment, New China has left a blazing trail of remarkable achievements in all walks of human endeavour. The Chinese nation is now well on its path to achieve the dream of Great Rejuvenation of the Chinese Nation by the middle of this century and achieve the second centennial goal of establishing a moderately developed society by 2049.
Devcom-Pakistan Executive Director Munir Ahmed said: China has numerous development models that can help the developing countries. Moreover, China is also out there to finance projects in every sector on a win-win model but the partners have to be more proactive and efficient. China can inject money and technical support but cannot inject performance in the native human resource and systems. The recipients and local partners have to be vigilant enough to watch their performance.
Xian Yang said: The post-COVID-19 world has changed completely. New business models have been put into practice in China. We have to face the reality that business has entered the 4.0 era. How can China's economic model interact and communicate with Pakistan in the 4.0 era and produce good results is the topic we want to share today. China's trade situation today. China has already crossed the era of website sales and APP sales, China has entered a new era of logistics sales, and has formed barrier-free and borderless trade with Belarus, Russia, Serbia and many other countries. This form of trade is what we call live streaming, and live streaming is still in its infancy in Pakistan. In this speech, we will show you our new trade forms and successful cases in detail.
She said China's war on poverty alleviation. Through six years of hard work, China has completely lifted itself out of poverty. During this period, energy, agriculture, and the service industry have played a significant role, such form and specific mode of operation has been proved to be effective and correct. We want to focus on the parts of these forms and methods that are feasible for Pakistan
Dr Hassan Daud Butt while highlighting the Geo-economic potential of the CPEC project stated that going forward amidst the global and regional crises exacerbated by COVID, three facets of geography, connectivity, and human resource capacity will be significant in leveraging the true potential of any regional integration project like the CPEC. He informed that in the developing regional security and trade paradigm, CPEC has to be viewed along with CAREC, and the SCO in which Pakistan has a key role to play. Under the CAREC Framework the corridors and ports pertaining to Pakistan have been selected for linking landlocked CAREC countries with Central Asia through Afghanistan and Tajikistan and Kyrgyzstan.
Dr. Butt said through these initiatives, the region is not just becoming interconnected but interdependent to combat the menace of hunger, poverty, extremism, and pandemics. The people-to-people connectivity aspect is crucial in sharing best practices, and cultural aspects as well as trade and promoting a well-diversified portfolio with the interconnectivity of markets in agriculture, manufacturing etc.
Dr. Tahir Mumtaz Awan said: Pakistan can explore opportunities for enhanced economic cooperation with Central Asian states, facilitated by China's investments and initiatives in the region. This could include trade expansion, joint ventures, and investment projects in sectors such as infrastructure development, energy, agriculture, and manufacturing. The focus on increasing rail, road, and flight connections in the region can benefit Pakistan as it seeks to enhance its connectivity with Central Asia. This could potentially open up new trade routes, improve transportation networks, and facilitate the movement of goods and people between Pakistan and Central Asian countries. Central Asia is rich in energy resources, and Pakistan can explore opportunities for energy cooperation and resource sharing with Central Asian states. This could involve joint exploration and extraction projects, energy infrastructure development, and the import of energy resources to meet Pakistan's growing energy demands.