China-Pakistan Friendship Hospital a green and beautiful project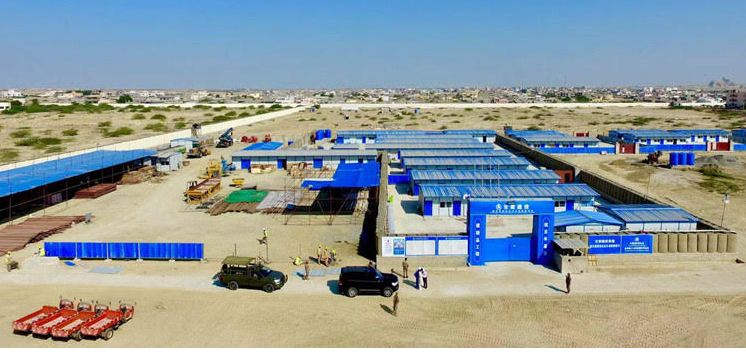 Beijing, Oct 23 (DNA): As an important project in the construction of the Belt and Road Initiative and China-Pakistan Economic Corridor, the China-Pakistan Friendship Hospital has attracted extensive attention from both China and Pakistan.
According to China Economic Net, it aims at creating a state-of-the-art medical facility in the port city of Gwadar.
"The project follows the applicable, economic, green and beautiful construction guidelines and is designed in accordance with local customs and architectural culture," said Deng Chaoyang, Management Engineer of the project.
"In the first phase, we will upgrade the existing 50-bed hospital to 150 beds. After completion, the hospital will be equipped with best technical facilities and equipment that is unavailable here at present," said Deng.
The hospital will be the first of its kind in Balochistan built on 68 acres of land comprised of 6 medical blocks. According to the feasibility study of the project, there will be an outpatient department, an emergency department, an in-patient department, nursing and paramedical institutes, a medical college, a central laboratory, and other allied facilities.
The under-construction hospital is essential for the provision of advanced medical facilities for local residents.
It will bring relief for over 300,000 residents, before now, who have to travel over 600 km away to Karachi in seek of better medical treatments.
"Currently Gwadar is going through a massive infrastructural evolution emerging into a modern port city and CPEC playing chief role equipping Gwadar with advanced facilities.
With a total construction area of 12,411 square meters, the Gwadar Hospital is expected to receive 900 outpatients every day, which will greatly improve local medical conditions," said Deng.
"The prospects for cooperation between China and Pakistan in medicine, medical equipment, and medical technology are very broad. It is hoped that Gwadar Hospital can be the basis for extensive and in-depth exchanges and cooperation between the two countries in the future," added Deng.