'China key pillar of Pakistan's North-South connectivity vision'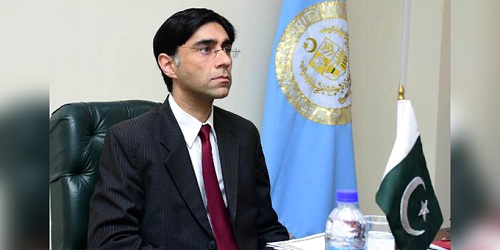 Islamabad : National Security Adviser Dr Moeed Yusuf has said China is a key pillar of the vision of Pakistan's north-south connectivity coming through the China-Pakistan Economic Corridor.
In an interview, he said that new situation in Afghanistan would turn into a connectivity corridor.
Dr Moeed stressed the need for a coordinating mechanism on engagement with the region and the rest of the world before recognition of the Taliban government.
He said Prime Minister Imran Khan has set a new paradigm whereby 'Pakistan will never be up for sale', but will stand for its interests.
He said this is a paradigm that Prime Minister has set with every country and not just the United States.
Dr Moeed said Pakistan, at the cost of being looked upon as insincere, kept emphasizing that the war in Afghanistan could not be won militarily.