China, India sign more than $22 billion in deals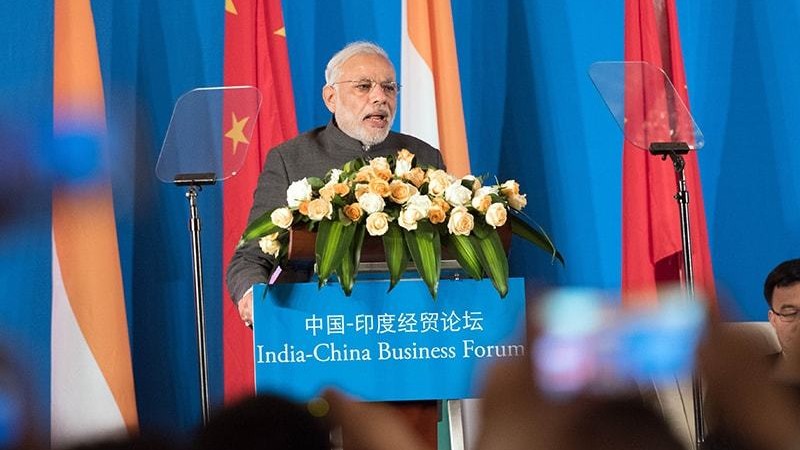 HANGHAI: China and India signed 26 business deals worth more than $22 billion in areas including renewable energy, ports, financing and industrial parks, an Indian embassy official said on Saturday.Namgya C. Khampa, of the Indian Embassy in Beijing, made the remarks at the end of a three-day visit by Indian Prime Minister Narendra Modi, during which he sought to boost economic ties and quell anxiety over a border dispute between the neighbours.
"The agreements have a bilateral commercial engagement in sectors like renewable energy, industrial parks, power, steel, logistics finance and media and entertainment," Khampa said.
At the same event, Modi encouraged Chinese companies to embrace opportunities in India in manufacturing, processing and infrastructure, announcing "now India is ready for business" with an improved regulatory environment.
"You are the 'factory of the world' whereas we are the 'back office of the world'," Modi said.
"You give thrust on production of hardware, while India focuses on software and services." These 26 deals are in addition to 24 agreements signed on Friday between the two countries.