China funds $1 billion of infrastructure costs as NHA leads CPEC completion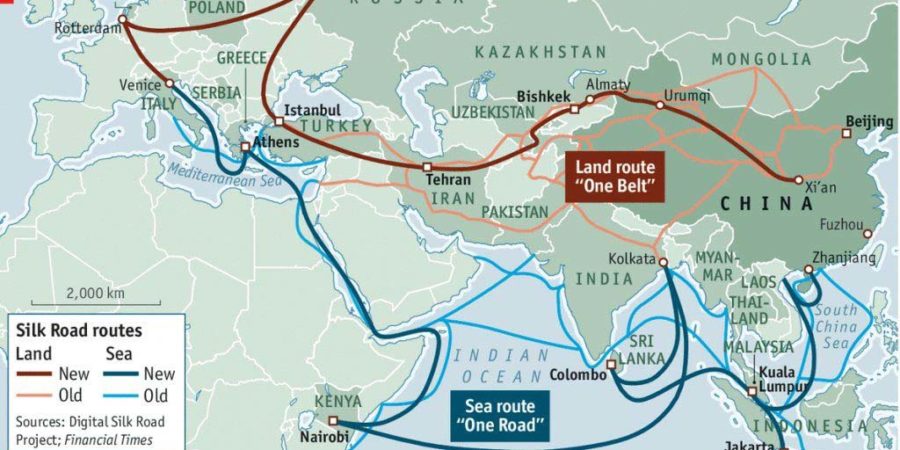 ISLAMABAD, NOV 01 (DNA) – China is going to undertake three new infrastructure projects with an estimated cost of $1 billion under the China Pakistan Economic Corridor (CPEC), said Chairman National Highway Authority (NHA) Shahid Ashraf Tarar.
"National Highway Authority launched projects worth Rs. 1,400 billion during the last three years, which is contributing 1-1.5 percent to the Gross Domestic Product (GDP)," claimed Tarar while briefing a selected group of media persons about the progress on various highway and motorway projects currently underway including the all important CPEC.
NHA had launched 13 motorway projects with a length of 1,800 km where three projects have been completed while most of the remaining projects would be completed by the end of 2018, said chairman NHA, adding that projects worth Rs. 400 billion were started under the CPEC framework, Rs. 373 billion on BoT basis, Rs. 500 billion on GoP and some others are on multilateral basis.
The chairman claimed that due to increased transparency in procurement process and increased competition through web based tendering, NHA has saved Rs. 241 billion while Public Sector Development Program (PSDP) allocation for NHA has been increased from Rs. 62 billion in 2013-14 to Rs. 320 billion in 2017-18.
In the annual audit report for year 2016-17, Auditor General acknowledged that management of NHA has carried out an independent review of cost effective procurement of major projects undertaken by NHA during the period 1st July 2013 to 31st December 2016.
According to the report NHA entered into contracts for 104 projects worth Rs. 761.90 billion against the bid price/engineer's estimate of Rs. 978.29 billion, resulting in savings of Rs. 216.39 billion.
In addition, another saving of Rs. 134.889 billion was observed by undertaking certain important and imperative projects on BOT basis without any financing from the government exchequer, said chairman.
Tarar further said that NHA's revenue increased by 42 percent i.e. from Rs. 17.74 billion in 2013-14 to Rs. 25.18 in 2016-17.
He further said that the country is witnessing unprecedented road development activity that will take the length of motorway network to around 2,400 km in next two to three years. =DNA
============