Economy of China is heading in the right direction By Yasir Habib Khan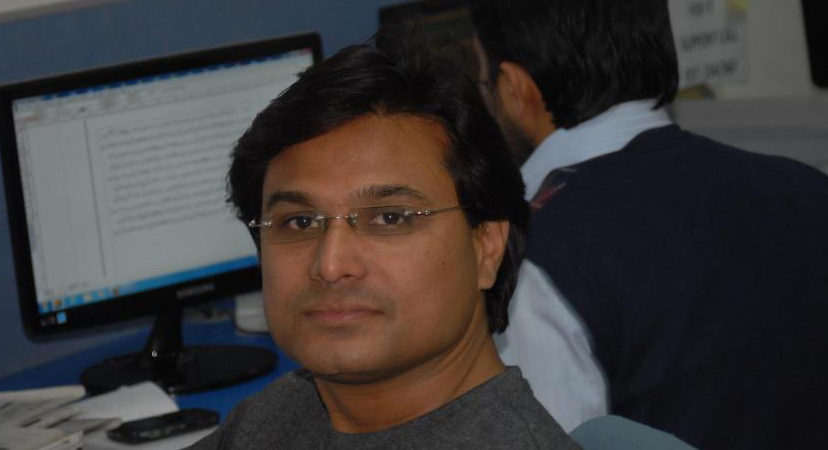 Epic economy of China, poster child of resilience, steady growth, stability and structural reforms, is all set to brace for next year with unshaken commitment to share financial dividends to everyone inside the country as well as developing and developed nations across the world.
In conformity with 2017 economic plans laid down by recent annual meeting of Central Economic Work Conference (CEWC) held last week, it appears that trading superpower, China, will be succeeding in keeping GDP growth between 6.5 percent to 7 percent besides making demonstrative improvements in added value industrial output that touched 6.2 percent, fixed asset investment that soared to 8.3 percent, retail sales which surged to 10.8 percent and foreign exchange reserves that stayed at US$3,051.6 billion, the largest in the world during current year.
  Credit goes to policymakers and leadership which are ever ready to unleash prompt adjustments and reforms according to situation to let economy blossom and weather all odds. In order to deal with factors combusting economic overheating, plan has been put in place to reduce excessive industrial capacity. Government has cut steel capacity by 45 million tons and coal capacity by 250 million tons as part of structural reforms.
Strenuous efforts are also afoot to make structural reforms in state-owned enterprises, real estate market, agriculture, taxation system and debt serving. The fresh commitments in tune with set standards has aired a positive message to world that China is on track of beefing up the rule of law for innovate investment environment, consumption potential and openness to economy to grasp foreign investments.
Showing satisfaction on striking buzzwords of "seeking progress while maintaining stability", international institutions are of the opinion that China economic forecast stays result-oriented.
  The Asian Development Bank has recently released its economic outlook, pointing out 6.4 percent growth forecast for Chinese economy for 2017. According to ADB blueprints, strong domestic consumption, solid wage growth, urban job creation and public infrastructure investment catalyze China's economic miraculous expansion. Chinese economy has true potential to grow with ever increasing role of Internet businesses, new energy and robotics, it says.
  The ADB is not the exception rather World Bank also has felt positive vibes predicting 6.5 percent growth in the economy for 217. The economy is up and running, Bert Hofman, World Bank country director for China, Korea and Mongolia expresses views in a media statement..
  "Conforming policy to new circumstances is smart work, and China has been moving in right direction," statement says.
  Financial analysts have termed observation of David Lipton, first deputy managing director of the International Monetary Fund as encouraging that economic drivers like liberalizing and opening the economy, and the financial system reform will have far reaching effect on China economy. "Transition from industrial sector to service sector is big beneficial shift," analysts believe.
  Among other factors, RMB's emergence as global currency has worked as breath of fresh air for China economy. China's central bank has held China's New York branch responsible to provide yuan clearing services in the United States, the first time China has constituted an RMB clearing bank in the country.
  With its addition in the list of offshore yuan clearing banks in Hong Kong, London, Singapore, Toronto and other overseas cities, dream to promote RMB as international currency may be materialized sooner or later.This ascendency will help whip up momentum of the RMB's rise.
  Siddharth Tiwari, director of the IMF's strategy has branded the RMB's incorporation in the SDR basket as landmark feat helping China to make crucial achievement in global financial integration.
  As far as supply-side structural reforms are concerned, they look to be centerpiece of China's miraculous economy. Repairing the loopholes and bridging the gaps, China has tremendous record of 35 year of brilliance performance with reaching to double digit growth which signifies its potential if reforms continue to play its role, says Salman Shah, former caretaker finance minister of Pakistan and holds a PhD in Finance and Economics from Indiana University, Bloomington's Kelley School of Business.
  Under restructuring reform, $11 trillion economy in size, China is gradually transforming from an investment- and industry-driven model to a consumption- and service-oriented one. This factor has been laying down solid foundation for future growth
  With a view to fine tune debt serving system and State-owned enterprises (SOEs), banks have been taken on board to improve the terms of the loans or swapping them  for bonds or equity in the struggling groups.
  Recently, Guangxi Nonferrous Metals Group Corporation was allowed to default to avoid further decline. The group came to existence in 2008 pumped up by registered capital of 2.1 billion yuan (US$314.8 million). Meanwhile, Metals trader Sinosteel has accepted a $4 billion workout. This will lead to be a role model for restructuring to other troubled outfits.
  Baosteel Group and Wuhan Iron & Steel Group, China second and sixth-largest steelmakers, have been working on restructuring plan. Meanwhile three big coal groups including the world's largest coal producer, Shenhua Group, have established a joint coal asset management company to strengthen state-owned coal resources.
  As per estimation there is around 735 million square meters of unsold property or some 13 million unsold homes. Most of them are placed in smaller or inland cities known as "third or fourth tier" cities.
  Destocking plan in real estate sector has been welcomed warmly as it will unburden the economy from overhang of unsold homes mostly in lower tier cities.
  China's highest governmental body, the Politburo believes that it is high time to destock property inventories, by diverting migrant workers into urban citizens on fast-track as a part of housing reforms
  Policy tightening will also improve real estate market. For example,the Nanjing government plans to hike the down payment requirements from 30-40 per cent of the property value to 35 -50 per cent, while the Suzhou government decides to restart its Home Purchase Restriction programme along with tighter rules for land auctions. Both the cities are second-tier cities in Jiangsu province and have observed phenomenal rise in property prices of over 20 per cent in 2016.
  As per to real estate reforms plan, government is in action to crackdown unofficial gray-market lending, including loans to deal home down payments from agents themselves and new sources such as unofficial online peer-to-peer lenders.
  A Fitch Rating report on real estate reveals China's housing demand has extensive potential to remain resilient over the next 15 years provided volume of overstock is reduced to minimum
  When it comes to improvement in assistive products industry, compact plan has been drawn to let output of the industry exceeds 700 billion yuan ($103.3 billion).  The plan discusses four major tasks, concerning innovation capability, industry upgrade, effective market supply and a favorable market environment, to enhance industry development.
  Meanwhile, smart manufacturing technologies — such as industrial internet, cloud computing and big data — are being exploited to product research and design, production, business management, and sales and service to increase competitiveness  Corporations in the industry are also being pushed to accelerate international cooperation in trade, technology, and investment and production capability.
  China's biggest tax overhaul since 1994 is in place. It will deal with construction, property, finance and consumer service sectors. It will help ease corporate payments by 500 billion yuan ($77 billion) this year.
  Dongsheng, a researcher at the State Administration of Taxation in Beijing discloses that fresh tax regime covering all companies and industries will beget a gigantic tax cut for businesses and pass on to the real economy
  China's agriculture sector seeks supply-side reform come what may. Experts hold the view that China does not require more grain output over the next five years after 12 consecutive years of bumper harvests.
  Officials in agriculture ministry tout grain surpluses as financial burden on the government, which is bound to stockpile crops at artificially high prices to support farm incomes.
  It is matter of satisfaction that China is on the path of agricultural industrialization, revamping technology and cutting costs. As many as six types of projects has been launched for the industrialization of modern agro-technology, so as to foster advanced technology for agricultural production, and increase foreign earnings from exports of farm products.
  The Chinese government announcement to invest RMB three trillion into modernizing the country's agriculture by the year 2020 is a right step in right direction. It has also been highlighted in CPC Central Committee and State Council through annual Number One Central Document for 13th Five Year Plan.
  By 2020, the government is aiming to create over 53 million hectares of farmland and invest in technology and training for farmers. Meanwhile the Ministry of Agriculture has signed a MOU with the China Council for the Promotion of International Trade, cementing their strategy of increasing overseas agricultural investment and trade.
  No doubt, China's economy is working hard through a vital significant structural transition and consumption has gone down as compared to peak boom years. But keep in mind the fact that consumption growth is still showing the mettle. China's consumer economy is projected to grow by about half, to $6.5 trillion, by 2020.
  Above all, efforts are ramped up to promote One Belt and One Road (OBOR) initiative to become more globally relevant and integrated. It seems not to be limited to trade and investment instead will cover areas like intellectual property rights or environment or climate change, or collaboration in areas that people never thought such an initiative could cover.
  Since 2013, OBOR, refer to China's proposed 'Silk Road Economic Belt' and 'Maritime Silk Road' comprising 65 countries, is the linchpin of China's greater economic model.  There are some signs of overcapacity and overproduction The Chinese leadership plans to improve the situation by tapping new markets in neighbouring countries through OBOR.
 The author is Bureau Chief  Centerline magazine in Lahore