CCP holds seminar at Islamic Varsity on competition advocacy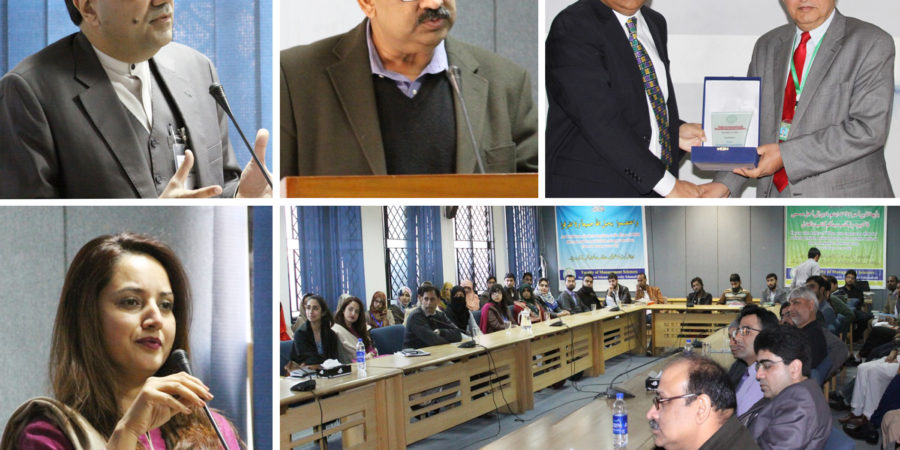 ISLAMABAD, DEC 14 (DNA) – The Competition Commission of Pakistan (CCP) held a seminar at the International Islamic University Islamabad in connection with the 'Competition Advocacy Academia Drive' started by CCP to create awareness of the competition law.
Professor Dr. Eatzaz Ahmad, Director International Institute of Islamic Economics, in his address said that the presentations on competition law given at the seminar are relevant to the courses being taught at the university and both faculty members and students will benefit from the information shared by CCP.
He appreciated CCP for creating awareness of the law and extended his university's support for future collaboration in the areas of research and awareness creation.
Dr. Abdul Rashid while highlighting the role of International Institute of Islamic Economics said that it was established in August 1983 as a pioneering institution in the Muslim World dedicated for the cause of Islamic Economics with the primary objective to endeavour for an Islamic Economic Paradigm and to prepare scholars equipped with appropriately blended knowledge of Shariah injunctions and the mainstream economics.
Dr. Shahzad Ansar, CCP Member Office of Fair Trade (OFT) and Advocacy, in his remarks threw light over the efforts of CCP to create awareness of the law. He introduced the 16-week Module on "Economics and Competition Law" developed by CCP in collaboration with King's College London and informed that several major universities are willing to adopt the module as an elective subject.
The presentations by CCP included an animation on Competition Law, a brief overview of the evolution of Competition Policy and Law worldwide, an outline of the Pakistan's Competition Law, and an interesting presentation on the role of the Office of Fair Trade (OFT) in curbing deceptive marketing practices.
The students and faculty members actively took part in the interactive session, which was followed by a detailed meeting between the CCP officials and the IIU's faculty members to discuss the prospects of future collaboration for creating awareness and adoption of CCP's Module in the syllabus of the university.
In first leg of the Academia Drive in Islamabad and Rawalpindi, five seminars have been held, which will be followed by seminars in 6 other major universities.
 The second leg of the Academia Drive to be started from February 2017 will have seminars in 22 leading universities of the four provinces.=DNA