Caretaker PM Kakar orders cut in essential services prices after reduction in fuel prices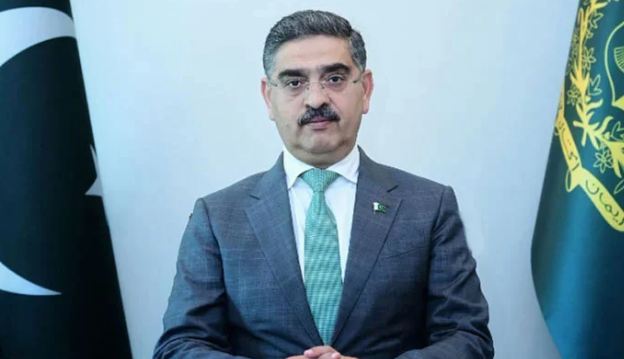 ISLAMABAD, OCT 16: After the substantial cut in fuel prices, Caretaker Prime Minister Anwaar-ul-Haq Kakar on Monday ordered the reduction in the prices of essential commodities and services accordingly in an effort to provide relief to the masses.
For the current fortnight, the government has revised petroleum prices to provide much-awaited relief to the common man, reducing the per litre price of motor spirit oil (petrol) by Rs40 and high-speed diesel (HSD) by Rs15.
As per the Finance Division's notification, the reduced prices of petrol and HSD would be applicable from October 16, and remain in effect for the next fortnight, with petrol available at Rs283.38 per litre and HSD at Rs303.18.
The interim premier directed the concerned authorities in the federal and provincial governments to activate a strict price control mechanism and ordered strict implementation of the directives.
"I urge all honourable chief ministers to ensure that prices of essential commodities and services are reduced correspondingly. All efforts should be directed towards transferring the benefit of [a] reduction in petroleum prices to the people of Pakistan. Strict implementation be ensured," PM Kakar wrote on X.
Earlier, the people welcomed the government's decision to reduce petroleum prices, viewing it as a much-needed relief to counter the adverse effects of high inflation on their daily routines.
The people said that any increase in petroleum prices resulted in a price hike for essential items and other commodities including public transportation fares, and shipping costs, which negatively impacted the common man.
With the government's ample reduction in fuel prices, people expect this to have a trickle-down effect on the prices of everyday items, goods transport, and public transportation fares.
The business community also commended the government's decision to reduce petroleum prices, considering it a positive step in combating inflation and providing much-needed relief to the common man throughout the country.
They attributed the positive indicators to the government's zero-tolerance policy against the illicit trade and smuggling of essential commodities and the dollar mafia.
These measures led to the strengthening of the local currency against the dollar, which also facilitated local trade and businesses.
Earlier this month, the Consumer Price Index (CPI) based inflation rate had jumped to 31.4% year-on-year, rising from 27.4% in August, data from the Pakistan Bureau of Statistics (PBS) had showed, amid skyrocketing energy costs.
Inflation rose for the first time in four months after the government raised fuel prices to meet the International Monetary Fund's (IMF) conditions for an ongoing $3 billion bailout programme.