Canadian MPs, officials, diplomats enjoy soul Qawwali performance at Canadian Parliament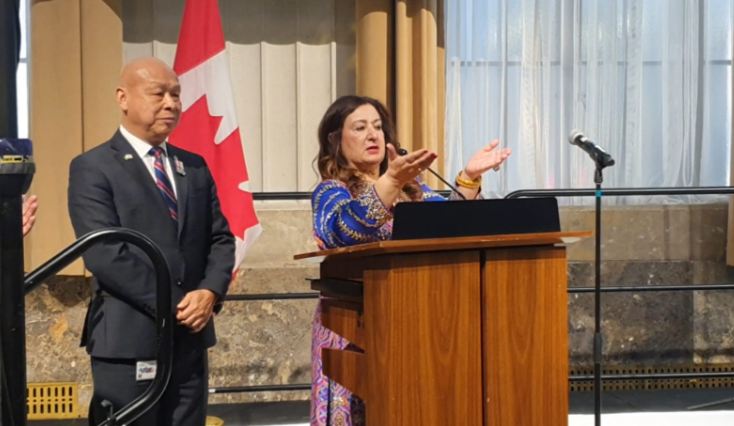 OTTAWA, MAY 19: /DNA/ – Canadian Parliamentarians, Senators, MPs, senior government officials, High Commissioners, ambassadors and members of the diplomatic community, were entertained by a splendid display of mystical Sufi music of Pakistan through a soulful performance of famous Qawwali singers Fareed Ayaz and Abu Muhammad Qawwal Brothers in the Canadian capital.
Arranged under the auspices of Pakistani Canadian Senator Salma Ataullahjan and MP Paul Chiang in association with the Pakistan High Commission, at the historical Sir John A. Macdonald Building in Ottawa, the Qawwali event brought together "the Sound of Pakistan: Mystical Sufi Music and Dinner" through a combination of various Sufi musical colours scattered from Khyber to Mehran in Pakistan. A large number of Pakistani diaspora was also gathered on the occasion to lend a touch of 'Pakistaniat' to the colourful evening.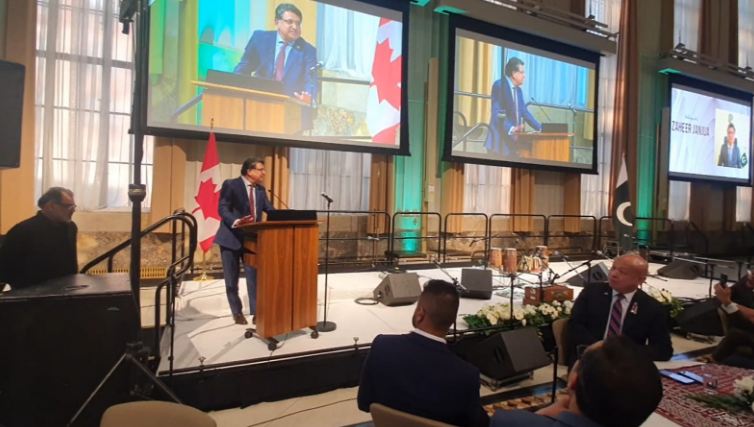 Speaking on the occasion, Pakistan's High Commissioner to Canada Zaheer A. Janjua lauded the organisers Senator Salma Ataullahjan and MP Paul Chiang for bringing Pakistan's Sufi music to Ottawa and presenting it to their colleagues and others in town as part of the ongoing celebration of the Asian Heritage Month at the Canadian Parliament.
Janjua said the Qawwali event was justifiably themed as "From Khyber to Mehran: Journey through Pakistan" as the performance was meant to take the guests in attendance to a spiritual journey of Pakistan, showing them the feelings, emotions and aspirations of the people from the north to the south of Pakistan.
The High Commissioner also acknowledged and thanked participating Senators, MPs, including Pakistani Canadian MP Salma Zahid, MP Yasir Naqvi, MP Shafqat Ali, MP Iqra Khalid and MP Sameer Zuberi, High Commissioners, Ambassadors, government officials and members of Pakistani diaspora for gracing the occasion.
Earlier, Senator Salma Ataullahjan introduced the team of Fareed Ayaz and Abu Muhammad Qawwal Brothers to the audience. She said she was happy to team up with MP Paul Chiang to present the Sufi Qawwali music to her colleagues at the Parliament Hill.
MP Paul Chiang said he was born in Karachi and he was proud being part of an effort for showcasing the art of Qawwali he himself had grown up listening to, during his time spent in Pakistan.