CAEXPO to expand Pakistan's trade and economic ties with China: Envoy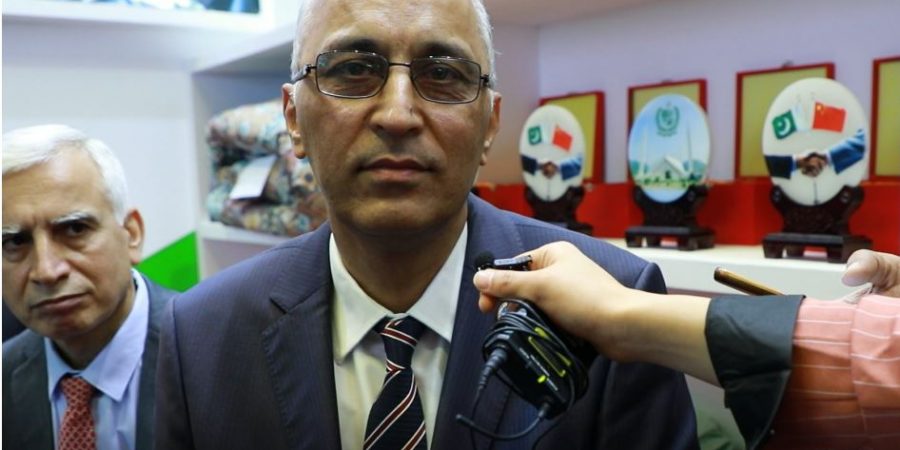 BEIJING, Nov 28th (DNA): CHINA-ASEAN Expo (CAEXPO) will help to expand Pakistan's trade and economic ties with China and other ASEAN's member countries, said Pakistan ambassador Moin Ul Haque.
He inspected the Pakistan's exhibition area and met Pakistani exhibitors. Haque said in an interview with Gwadar Pro that that "Pakistan is very delighted and honored to be invited as a special partner of CAEXPO.
It's the first time Pakistan takes part in it as a special guest partner country. The president of Pakistan appreciated and thanked the government of China, the ASEAN member countries, and the secretary of CAEXPO.
We're given this very unique opportunity to participate in this event," he said.
Haque believed that CAEXPO has contributed to expanding trade relationships between China and ASEAN countries. He said, "ASEAN is China's largest trading partner.
The Chin-ASEAN block represents about 2 billion markets and more than $70 trillion GDP."
"Meanwhile, Pakistan and China have a very close relationship. Pakistan also has a very important and historic relationship with ASEAN countries.
So, we think that our partnership, our presence, and our participation here will give us new opportunities to expand our trade and relationship with both China and ASEAN," Haque said.
Haque also pointed out that "China Pakistan economic corridor (CPEC) is a pioneering project and the most successful project of BRI. And most of the ASEAN countries are also part of it.
The maritime silk road goes through there. The president mentioned in his speech that we would like the ASEAN countries to benefit from CPEC, the opportunities it offers, and establishing special economic zones along the route. We'd also like to invite all the other countries to come and invest in special economic zones."
After visiting the Pakistan exhibition area, Haque said he's glad to see that there are so many enterprises present despite COVID-19.
"We hope that we will participate again, and as a special country next year. Additionally, also, we hope to have more Pakistani companies and enterprises participating in this event," he added.