Postponement of SAARC: a bad omen for the regional peace by Ansar M Bhatti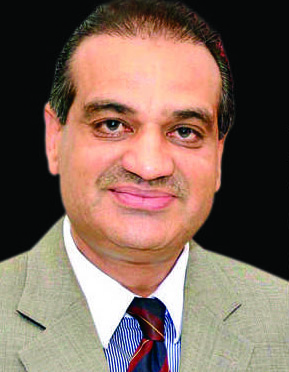 To the disappointment of those who genuinely want peace in the region and easing of tension between Pakistan-India and Pakistan-Afghanistan, the 19th SAARC summit has been postponed after four countries including India, Bangladesh, Afghanistan and Bhutan conveyed their decision to Nepal, the current chairman of SAACR that they do not find atmosphere "conducive" for the summit. Nepal, instead of taking any firefighting measures, decided to be on the side of the four member states, which appear to have forged an alliance against Pakistan.
Indian and Afghan hostilities towards Pakistan are an open secret, but interestingly Bangladesh too has joined the band-wagon, which is very unfortunate for the future of this otherwise frivolous alliance. India understandably decided not to take part in the moot because it thinks Pakistan is "responsible" for the Uri attack, and uprising in occupied Kashmir — an accusation vehemently denied by Pakistan.
Here countries such Afghanistan, Bangladesh, Bhutan and above all the current chairman of Nepal, could have played a key role in lowering tensions between the arch rival so as to let the SAARC summit happen. But ironically these countries found it an appropriate time to settle their own scores with Pakistan thus putting at stake the very future of the organization. Quasi irresponsible approach exercised by key SAARC member states speaks volumes for the fact that SAARC is an irrelevant body and no member states has any interest to take it forward.
I have written in a number of previous columns that SAARC, over the years, has proved a toothless body incapable of doing any good to the member countries. For example trade and economic activity is a factor that translates the bilateral and multilateral relations into strong bonds of relationships but unfortunately in case of SAARC the intra-SAARC trade among the member states is just about 5 percent. Compare this with EU where the intra-trade volume is around 60 percent. Even after the Brexit the intra-EU trade volume is expected to remain around 50 percent, which is still higher as compared with many other regional and global alliances. ASEAN is also doing reasonably well when it comes to intra-state trade.
Giving the devil its due, one must admit that India has, to a good extent, been able to isolate Pakistan with regards to the SAARC summit. Pakistan should take it as blessings in disguise as it now stands clear who is with it and who is not. It now depends on Islamabad's foreign policy mandarins as to how to overcome the issue of trust deficit? But one aspect in the recent days of course has been very reassuring is the prospects of improving the Pakistan, Russian relations, which is evident from the joint military exercises that were held recently– a bitter pill that both India and Afghanistan are finding it hard to digest. This is indeed a big foreign policy success, which will, to a great extent, neutralize the ill effects of the postponement of the SAARC summit.
Having said this, Pakistan should have played a more active role to keep the chances of holding of SAARC moot alive. For instance, being the host country, greater onus was on Pakistan's shoulders to try to woo the dissenting voices making them realise that these disputes and misunderstandings are extremely  transitory in nature. The larger interests of the regional peace must not be held hostage to petty issues. Prime Minister Nawaz Sharif should have intervened to talk to his counterpart which may have yielded a positive result. It would have at least given a moral edge to Pakistani leadership.
Summing up, ostensibly the South Asia region is faced with multiple challenges these days and it is very sad to witness the strained relationship of two neighbours. The ultimate suffers are undoubtedly the ordinary people. It is expected that better sense must prevail and Pakistan, Afghanistan and India must sit together and sort out their differences for the ultimate good of this region and people at large. Wars have never been a solution and even during wars, only negotiating tables brought an end and results for which adequate flexibility and diplomatic maturity are indeed the essence!