Bambawale leaves Pakistan on Nov 09 as new Indian HC named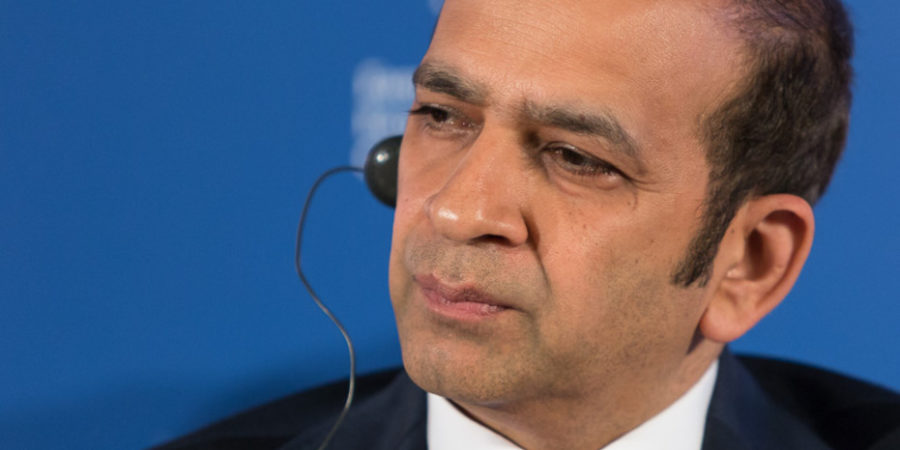 ISLAMABAD, OCT 23 (DNA) The Indian government has decided to appoint Ajay Bisaria as Indian High Commissioner to Pakistan replacing Gautam Bambawale.
Bisaria, who is currently an ambassador to Poland, will replace Bambawale, who will be given the role of ambassador to China. Ambassador Bambawale will leave Pakistan on November 09. He will stay in India a week or so and then take on his new assignment in Beijing.
Ajay Bisaria is a career civil servant, who joined the Indian Foreign Service in 1987. He is currently Ambassador of India to Poland and Lithuania.
He received his early education in Mumbai and Delhi. He has a Bachelor's Degree in Economics from St. Stephens College, Delhi University (1980-83), a Master's in Business Administration from the Indian Institute of Management, Kolkata (1983-85) and a Master's in Public Policy from Princeton University, US (2008-09).
After training at the Foreign Service Institute in New Delhi, he chose Russian as his language of specialisation and was posted at the Indian Embassy in Moscow (1988-1991) where he was attached to the economic and political wings of the Embassy. He worked as a Soviet internal affairs specialist in the months leading up to the break-up of the USSR.
He served as Under Secretary in the Ministry of External Affairs on the East Europe desk (1991-92) when India was engaged in building new relationships with the post-Soviet countries. He then moved to the Ministry of Commerce (1992-1995), where he was part of a team that managed a smooth transition of India's trade from rupee barter arrangements to a hard currency system.
He was posted as First Secretary in the Indian Embassy in Berlin (1995-1999), where he looked after commercial matters at a time of rising economic engagement between Germany and a liberalising India. He was also entrusted with the project for the construction of the now-iconic building of the Indian Embassy in Berlin.
Ajay Bisaria was appointed Private Secretary to the Prime Minister of India in 1999, and served in this capacity till 2004. During most of this period, he was aide to the then Prime Minister Atal Bihari Vajpayee, and focussed on economic, defence and foreign policy issues.
He was then posted to the World Bank in Washington D.C. as Advisor to the Executive Director for South Asia (2004-2008), where he worked on development projects and aid issues, gaining substantial experience in corporate governance and multilateral economic diplomacy.
Bisaria returned to India in 2009, to serve as Joint Secretary (Eurasia) in the Ministry of External Affairs (2009-2014). His assignment was to head the Division coordinating overall policy and bilateral relations with the Eurasia region (including Russia, Ukraine and Central Asia). He helped articulate an ambitious policy vision for India in Central Asia and coordinated India's approach to six annual Indo-Russian summits. He also worked on India's policy approach to multilateral entities like SCO and the Russia-India-China trilateral dialogue.
From January 2015, Ajay Bisaria has served as India's Ambassador to Poland, based in Warsaw, with concurrent accreditation to Lithuania. His focus has been on forging strong economic partnerships, while deepening India's cultural footprint. He has also served as India's representative in the Warsaw-based Community of Democracies.
He has written and lectured on Eurasia, Central Asia and South Asia. He is fluent in Hindi, English and Russian; and has picked up some German and Polish. He is a voracious reader, with a passion for English fiction. He has a deep interest in yoga and enjoys golf. He is married to environmentalist and writer Bharati Chaturvedi, the founder of the NGO, Chintan. .=DNA