652,155 students of 143 varsities apply for PM's Youth Laptop Scheme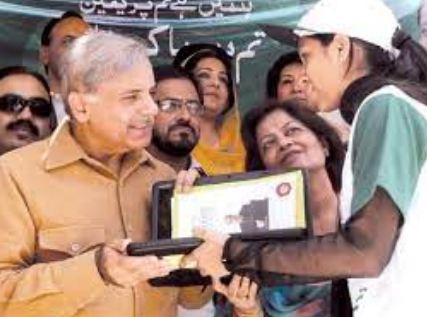 DNA
Islamabad, JUN 21: The Prime Minister's Youth Laptop Scheme 2022-23 has witnessed an overwhelming response from students across Pakistan, as 652,155 students of 143 universities have applied to acquire a personal laptop.
Following the successful conclusion of the PM's Youth Laptop Scheme Phase-I and Phase-II, wherein nearly one million laptops were distributed, as many as 100,000 laptops will be awarded to students, empowering students with the necessary tools to excel in their educational pursuits.
The process of selection of students for the award ensures fairness and transparency, as it involves multiple stages of scrutiny and evaluation. The applications submitted by students are first reviewed and verified by the designated focal persons at their respective universities/HEIs. After initial screening, HEC generates the merit lists from online system. The merit list will be available online.
The Prime Minister's Laptop Scheme 2022-23 is aimed at providing students with modern technological resources, allowing them to enhance their educational experience and explore new avenues of knowledge. By equipping students with laptops, the scheme seeks to bridge the digital divide and empower young minds to actively participate in the digital age.
The selected students will receive laptops based on their merit, ensuring that those who have demonstrated exceptional academic performance and dedication are rewarded. These laptops will serve as valuable tools to support their educational endeavours, enabling them to access vast educational resources, conduct research, and engage in online learning opportunities. Through the laptop distribution, the government aims to empower students and equip them with the necessary tools to succeed in the digital era.