APNS Federal Committee slams campaign against PIO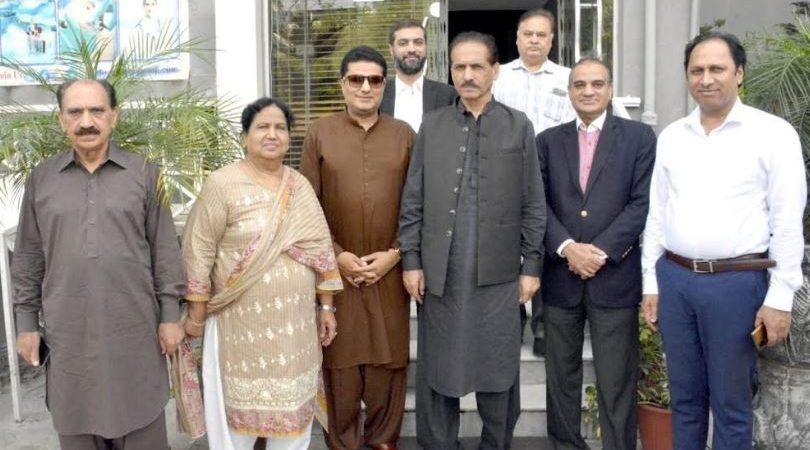 Committee expresses dissatisfaction over distribution of ads; says APNS member publications especially periodicals being ignored
ISLAMABAD, JUL 31 /DNA/ – The Federal Committee of the All Pakistan Newspapers Society (APNS) while expressing reservations about the distribution of government ads, observed that the APNS member publications were constantly being ignored. The committee further remarked that the way non APNS publications were being accommodated rather on a regular basis, was indeed a source of disenchantment for the member publications.
The Federal Committee also condemned vilification campaign against the Principle Information Officer (PIO) Mobashar Hassan adding the APNS committee stands behind the PIO and will not be part of any such campaign. The committee termed the campaign baseless, false and motivated by some vested interests.
Similarly, the Federal Information Minister Marriyum Aurangzeb during her last interaction with the APNS Executive Committee and in the presence of the Federal Information Secretary and the PIO had categorically stated to look after the periodicals properly. But to the disappointment of the periodicals, nothing has been done so far in this regard. There are certain periodicals that have not got even a single ad ever since this government has taken over.
The committee agreed to meet with the PIO in this regard as soon as possible and take up these issues with him.
The committee also held a threadbare discussion on the problems faced by the industry these days and suggested a number of ways to tackle these problems. The Chairman of the Committee Gauhar Zahid Malik pointed out that the prices of the printing materials had sky-rocketed and yet the government was still to announce any relief measures. The committee called upon the govt to immediately announce an increase of the advertisement rates and other incentives in order to prop up the print media industry.
The Committee members raised the issue of lack of cooperation from the offices of the President and the Prime Minister adding print media journalists hardly got any invitations from these offices. The committee resolved to take up the issue with the relevant quarters.
The committee extended its full support to the government efforts regarding relief and rehabilitation operations in the flood-hit areas. The print media would continue to play its constructive role in this regard, it added.
Those who attended the meeting included Gauhar Zahid Malik, Sheikh Danish Iftikhar, Khushnood Ali Khan, Tahir Mughal, Wasim Ahmed, Ansar Mahmood Bhatti, Rukhsana Saulat Saleemi and Tahir Jamil.=DNA
==============