Ambassador commends global health summit and Pakistan's Pharma Park efforts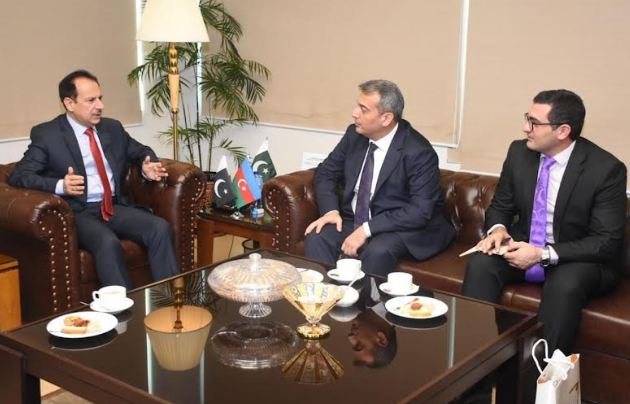 ISLAMABAD, OCT 3 /DNA/ – Khazar Farhadov Ambassador of Azerbaijan to Pakistan held a meeting with Federal Minister Health Dr Nadeem Jan today. Matters of mutual interest, including bilateral cooperation in the field of health were discussed. Federal Minister of Health briefed the Ambassador on the healthcare initiatives being undertaken in Pakistan.
We are implementing concerted measures to protect the public from diseases and epidemics, the minister said. The minister highlighted ongoing efforts to improve the availability of medicines and the establishment of pharmaceutical parks in Pakistan.
The minister emphasized to utilize technology transfer for molecular manufacturing in Pakistan. The minister informed that Pakistan is hosting first Global Health Security Summit. This summit will bring together top health leaders, officials, and technical experts from around the globe.
The Global Health Security Summit and the pharmaceutical park initiatives were praised by the Ambassador. The health leadership of Azerbaijan is expected to reach out Government of Pakistan to discuss these initiatives.
In the field of medicine, both countries will benefit from sharing experiences, and there is cooperation in allowing medical students from both nations to enroll in government-approved universities.