Alvi stresses importance of supporting children with cleft lips and palates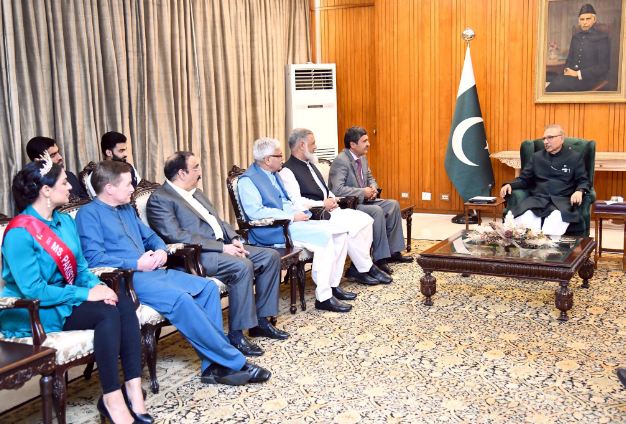 ISLAMABAD, OCT 13 (DNA): President Arif Alvi on Friday emphasizing the need to raise awareness about children born with cleft lips and palates, said that treatment for cleft lips and palates could significantly improve the quality of life for children.
He was talking to a delegation of the Pakistan Cleft Lip Association and the British Plastic Surgery Team which called on him here.
The delegation was led by Chairman of the Association Dr. Ejaz Bashir while officials from the Federal Ministry of Health were also present in the meeting.
During the meeting, the president said addressing current health issues and adopting latest technology to meet future needs would be crucial.
The delegation briefed the president on the work and activities of the Pakistan Cleft Lips and Palate Association.
President Alvi was informed that the Association was providing free and international level treatment facilities to the deserving communities in Gujarat.
The meeting was informed that besides issues of eating and speaking, the affected children might also face discriminative attitude in the society.
The president highly praised the efforts of the Association in the treatment and surgery of children with cleft lips and palates.=DNA
===========