Allottees irked by CDA's failure to remove encroachments from of Sector I-12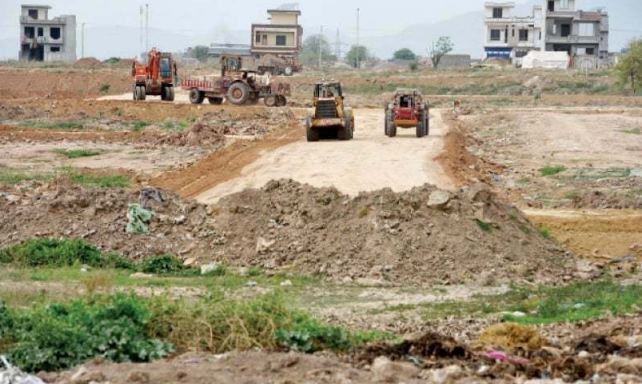 ISLAMABAD, FEB 26 /DNA/ – The allottees of sector I-12 showed their displeasure over the encroachment of slum dwellers on their plots. They said CDA authorities have been failed to remove the illegal occupants.The inordinate delay in possession of the plots is the biggest concern of the allottees.
An allottee Akhter Sait said, "Capital development authority has started development work in sector I-12 but the process of development work is going at snail's pace due to illegal encroachment. The slum dwellers of subsector I-12/3 are moving to subsectors I-12/2 and I-12/4 and constructing illegal structures but the CDA is doing nothing for the recovery of their lands. CDA announced a khuli kacheri for the general public on February 23, 2023 at G-9 cricket ground but no CDA officer came there to listen to the people. Complainants were disappointed and came back when Capital Development Authority did not hold Khuli kacheri against its promise."
Muhammad Habib, an allottee of sector I-12 said, "Sector I-12 is the kingdom of slum dwellers.They are occupying their plots. We went to attend khuli kachehri but CDA wasted our precious time because no one came at the spot to listen to us." Muhammad Ilyas Jan Bacha another allottee said, "CDA has badly failed to develop the sector well in time despite earning millions of rupees from the allottees. Another allottee Tahir Mahmood said that the allottees would approach every possible forum to explain their miseries in coming days.