Agri Connections Opens on March 16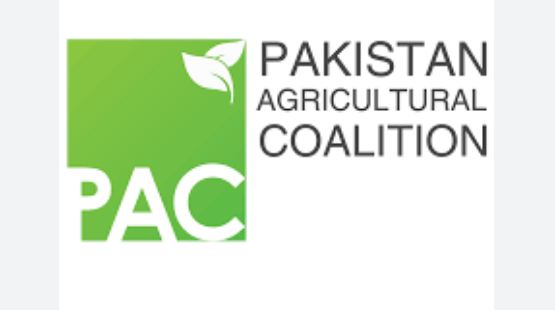 Karachi, MAR 6:
Pakistan's first 'Agri-Connections Event 2023' will be held on March 16
th
 in Karachi organized by the Pakistan Agricultural Coalition (PAC) aimed at connecting Pakistan's agriculture to industry, finance, government, and the world. This is the 1st edition of PAC's annual conference and exhibition in which different sessions will be held that include Pakistan's agriculture and opportunities in the global economy; Investment opportunities in agriculture; Increasing growers' profitability; Sustainable agriculture and climate change; Access to capital; Maize for poultry, dairy (and exports?); Investment for import substitution; Reversing Pakistan's trade deficit through agri-commodities; and Tech and the future of agriculture. Leaders of industry and prominent policymakers will speak at this conference including Mr. Manzoor Wassan (Sindh CM Advisor on Agriculture); Abrar Hasan (CEO, National Foods); Florence Rolle (Country Manager, FAO); Mahmood Nawaz Shah (Vice President, Sindh Abadgar Board); Nasser Jaffer (Chairman Jaffer Group); Ms. Naz Khan (IFC, Principal Country Officer); Khalil Sattar (CEO K&N's); Asad Gilani (Secretary, Board of Investment); Olivier Durand (Lead Agriculture Specialist, The World Bank); Aisha Al-Kuwari (Qatar Fund for Development); Ehsan Malik (CEO Pakistan Business Council); Kulsoom Ally (Pula Advisors, Switzerland); Agha Jan Akhtar (progressive farmer); Imdad Nizamani (progressive farmer); Ali Khan (CEO Friesland Campina, Engro); Muhammad Aminuddin (CEO TPL Insurance); Rafeo Bashir Shah (Chairman Trading Corporation of Pakistan); Ali Khan (CEO Friesland Campina Engro Foods); Dr. Anjum Buttar (DG, Agri Extension, Government of Punjab); Zubair Motiwala (CEO Trade Development Authority of Pakistan), and Zafar Masud (President Bank of Punjab). PAC is sponsored by Pakistan's leading business groups for developing commercially scalable business models for growth in Pakistan's agriculture sector. "PAC believes that Pakistan's agriculture must become private sector-led, technology-driven, entrepreneurial and globally competitive," said Strategy Advisor PAC Kazim Saeed. He added that PAC's mission is to drive this transformation with concerted action from key stakeholders: growers, federal and provincial governments, the private sector (such as agri-businesses & industry), development partners, financial institutions, academia and consumer groups. Some of the flagship projects of PAC include establishment of Pakistan's first electronic warehouse receipts regime. This regime is bringing financial access to farmers by collateralizing commodities for loans, and also creating strong incentives for crop testing, grading, and standardization, proper storage, reduction in post-harvest losses, and preservation of crop quality for exports. Over three seasons, two billion rupees worth of warehouse receipts have been issued so far. PAC had also convinced USAID to fund a feasibility study on grain storages to attract investment in this important segment of the agri-economy. The study was conducted in August-December 2020 by multiple experts and was led by PAC's Kazim Saeed and its recommendations and financial model are being actively used to support advocacy work for the regime and to convince agri-sector stakeholders to invest in storages. PAC has also worked with the Rice Exporters Association of Pakistan (REAP) to develop and implement a multi-year program for increasing Pakistan's rice exports by introducing mechanization in rice cultivation. The aims of the project include improving farm productivity, cutting post-harvest losses (15-20%) and also significantly increasing rice exports over the next few years.