Qatari letter changes PM's stance on London properties: SC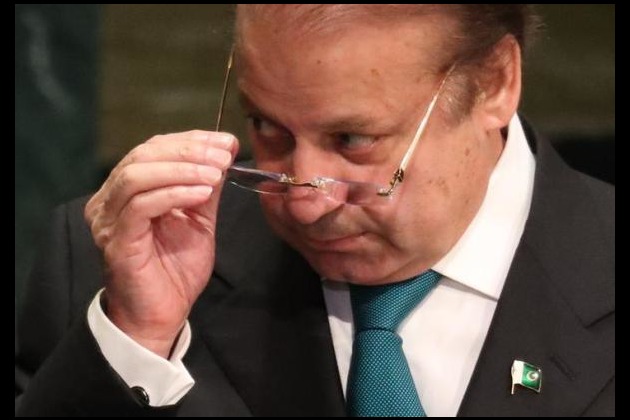 ISLAMABAD: The Supreme Court was not pleased on Tuesday to hear yet another explanation for how the Sharif family paid for its London properties,
observing that both sides were doing their best to ensure that the court would eventually have to form a commission to decide the Panamagate case.
"This document has completely changed the public stand of the prime minister," Justice Asif Saeed Khosa observed after the Sharif children's newly-engaged counsel,
Mohammad Akram Sheikh, presented before the court an attested letter from a former Qatari prime minister.
"This is all hearsay," said Justice Khosa, who is part of the five-judge larger bench, headed by Chief Justice Anwar Zaheer Jamali, which has taken up the Panamagate case.
Like a rabbit out of a hat, Mr Sheikh had pulled out a document dated Nov 5, 2016 — marked private, confidential and not to be disclosed to any party,
except for the benefit of the courts of Pakistan — on the letterhead of Hamad Bin Jassim Bin Jaber Al Thani, who ruled Qatar from 2007 to 2013.
But the court was not amused. Justice Khosa observed the document originated only a few days ago and was not 30 years old,
asking the counsel whether the gentleman who signed the letter would appear for cross-examination if the court placed the document on the record.
Although he didn't respond before the court, Mr Sheikh told reporters after the hearing that the former Qatari premier would appear before the court, if necessary.
The letter states that Hamad's father — Jassim bin Jabr Al Thani — had "longstanding business relations with Mian Mohammad Sharif"  Prime Minister Nawaz Sharif's father
"which were coordinated through my eldest brother". In the year 1980, "Mian Sharif expressed his desire to invest a certain amount of money in real estate business of Al Thani family in Qatar," the document said.
"I understood at that time, that an aggregate sum of around Dirhams 12 million was contributed by Mian Sharif, originating from the sale of business in Dubai,"
the document said, adding that four flats: 16, 16A, 17 and 17A Avenfield House, Park Lane, London, were registered under the ownership of two offshore companies,
while their bearer share certificates were kept in Qatar. "These were purchased from the proceeds of the real estate business," the document claimed