Exclusive: Documents confirm Maryam, Hussain deal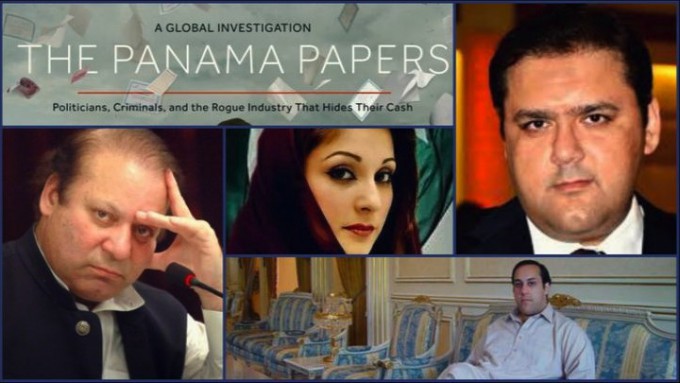 ISLAMABAD: The documents provided to the Supreme Court by Sharif Family regarding ownership of offshore companies confirmed that Hussain Nawaz is the 'owner' of the Trust holding these companies.
On the last hearing, the court had directed the petitioners and respondents to file documents related to properties and off-shore companies revealed in the Panama Papers Leaks by November 15.
The documents submitted by the PM's children confirmed the agreement between Maryam Safdar and Hussain Nawaz regarding the Trust owning Nielsen Enterprises Limited, Comber Group Inc. and Nescoll Limited.
Under the deal, signed on 2nd February, 2006, Maryam Safdar is the 'Trustee' and Hussain Nawaz is the 'Beneficiary Owner' of the Trust holding offshore companies and in case of Hussain's death or mental disability, Maryam is bound to distribute the shares properties according to Islamic Sharia.
Nawaz Sharif's children had earlier claimed during the initial proceedings that all three of them were not dependent on their father.
The five-member larger bench chaired by Chief Justice Anwar Zaheer Jamali expressed its disappointment over failure of the premier's sons to comply with court orders to submit evidence within stipulated time.
The bench observed that there are discrepancies between PM's documents and his public statement regarding his Jeddah steel mill, Gulf Steel Mill and London flats; however, Akram Chadhry contended that not even a single penny was shifted abroad from the country.
The bench observed that PTI Chairman Imran Khan's petition has been admitted for hearing as a test case.
The CJP observed that it's not Supreme Court's job to investigate corruption. "If we started accountability since 1945, this matter can never be resolved," a judge said in his remarks.
The court in its order said the copies of the documents should be exchanged with the parties for examination and review.=DNA 
==================