PTI not to take part in Parliament joint session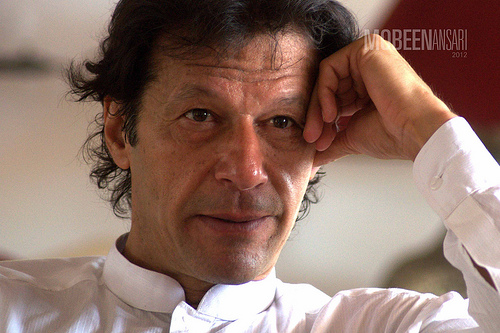 ISLAMABAD, NOV 15, (DNA): Imran Khan on Tuesday announced PTI will not take part in the joint session of parliamnet in which the Turkish president will make a speech.
Imran Khan said they had huge respect for Turkey but under the current circumstances it will not be possible for them to attend the session.
YESTERDAY THE Turkish Ambassador had advised the Pakistan Tehreek-e-Insaf to review its decision of boycott of joint session of the parliament that would be addressed by Turkish President Recep Tayyip Erdogan on November 17, said Shah Mehmood Qureshi after a meeting with the envoy on Monday.
Qureshi said the PTI would review the advice given by the Turkish envoy in a party meeting. He, however, said the party wants its "principled stance and decision" to be understood. "It was friendly meeting, not a diplomatic one," he said and added that Imran Khan also had strong relation with the Turkish President.
The PTI has decided to boycott the joint sitting of the parliament over its stance regarding Panama Papers inquiry and is said to have sought time for a meeting with the Turkish president in order to clear its position about its decision of boycott.
Imran Khan's party also stayed away from the parliament's joint session on Kashmir last month, drawing strong criticism from all the political parties.
Mr Erdogan is scheduled to arrive in Pakistan for a two-day official visit next week. The government plans to convene a special joint sitting of parliament on Nov 17 so the Turkish president can address lawmakers.
Mr Qureshi said the PTI considered Turkey a "sincere friend" of the country and a brother Islamic state. He also said the party had great respect for the Turkish president.
However, the PTI leader said his party had a clear perspective on the Panamagate case, currently being heard by a Supreme Court bench headed by Chief Justice Anwar Zaheer Jamali.
Mr Qureshi, who served as foreign minister during the last PPP government, said he had been trying to contact the Turkish ambassador in Islamabad, seeking an appointment for a meeting between Mr Erdogan and the PTI leadership.=DNA
=============