PM hopes CPEC to give boost to regional economic activities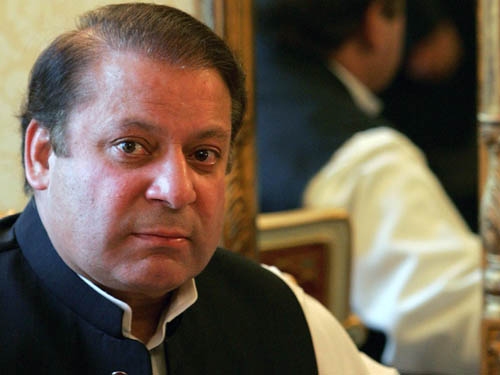 ISLAMABAD, 26 OCT (DNA) – Prime Minister Nawaz Sharif told a regional conference on Wednesday that Pakistan is experiencing an economic revival at present, with a greater momentum gained in energy, transport and infrastructure activities under the China Pakistan Economic Corridor (CPEC).
"CPEC will go beyond bilateral initiatives and lead to uplift and economic development of whole region," Nawaz Sharif said in his key-note address at the 15th meeting of the Central Asia Regional Economic Cooperation 1(CAREC) in Islamabad
More than 200 participants from 10 member countries and multilateral development partners are attending the events.
The member countries include Afghanistan, Azerbaijan, the People's Republic of China, Kazakhstan, the Kyrgyz Republic, Mongolia, Pakistan, Tajikistan, Turkmenistan and Uzbekistan while Georgia will participate as an observer.
The two-day conference has been organized by Pakistan's Economic Affairs Division in collaboration with the Asian Development Bank. "I am confident that besides Pakistan, the benefits of CPEC would be multiplied for the CAREC countries as well with the cooperation and integration of member countries," Nawaz Sharif said.
"Pakistan is committed to promote economic and social development through regional cooperation," he said, adding, Pakistan firmly believed that through regional cooperation much better results can be achieved in our fight against poverty."
He called for establishment of a Pool of Experts drawn from finance, banking, capital market, energy, transport, and trade and infrastructure sectors.  "This pool of experts should be open not only to Government but also to businesses, industry, non-Government organizations, researchers and academia.
 This will result in intra-regional transfer of knowledge and multi-dimensional benefit for all." The Prime Minister appreciated the progress so far achieved by CAREC and proposed several measures to boost regional cooperation.
The Prime Minister offered to share Pakistan's expertise in stock market to other member countries of CAREC. He said current Civil Aviation Authority (CAA) of Pakistan was serving a few members of CAREC on bilateral basis.  This should be brought under the regional umbrella to cover all member states under Aviation and Open Skies agreement.
He said Pakistan's focus on energy, economic revival and stabilization has resulted in remarkable and impressive economic growth. The Prime Minister said Pakistan believes CAREC is a premier organization with clear and cohesive vision of promoting cooperation among member countries in the areas of mutual interest.
He said Pakistan's cooperation in the CAREC reaffirms its resolve for regional integration and provides valuable opportunity for enhancement of our ties in all four areas of focus. These are energy, transportation, trade policy and trade facilitation. He said Pakistan is a key facilitator to bridge the regions of South and Central Asia.
Addressing the meeting, President of Asian Development Bank Takehiko Nakao noted that CAREC programme has launched 174 projects worth 28.9 billion US dollars since its establishment in 2001.
"The CAREC programme is advancing regional cooperation and there have been major achievement in transport, connectivity and trade facilitation," he said.
Addressing the conference, Finance Minister Ishaq Dar his country is also implementing CPEC project to promote connectivity and spur the regional growth.
He said that the multi-billion CPEC offers greater opportunities to the Central Asian states, the Middle East and the Africa, adding the timely completion of these projects will bring improvement in the lives of the peoples of the region. He said Central Asian nations are rich in natural resources and suggested the creation of a complimentary energy market to achieve energy security.
Giving a brief outlook of the achievements made by the country over the last three years, the Finance Minister said Pakistan has achieved economic stability as a result of a broad-based reforms agenda. He said all the economic indicators today are positive and the world institutions are also appreciating Pakistan's strides on the economic front.
"We have recently successfully completed the IMF reforms agenda program. Uur government took difficult decisions to ensure financial discipline and consolidation but at the same time enhanced allocations for social safety nets," Dar said. DNA