3rd Trilateral Dialogue to Highlight Pak-China Role in Afghan Peace Process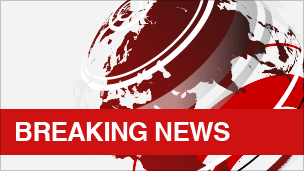 ISLAMABAD,***DNA – The third round of the China-Afghanistan-Pakistan Trilateral Dialogue being held here Monday (January 11, 2016) would focus on the continuing Afghan Peace Process with special emphasis on the role of China and Pakistan.The objective is to "highlight the role of China and Pakistan, as well as that of the regional countries" in the pursuit of finding a peaceful resolution to the Afghan conflict, said Senator Mushahid Hussain Sayed, Chairman, Parliamentary Committee of the China-Pakistan Economic Corridor.
Advisor to Prime Minister on Foreign Affairs, Sartaj Aziz will be the keynote speaker at the Inaugural Session of the annual international conference, which is being organized by the Pakistan-China Institute (PCI), Islamabad, in collaboration with German political foundation Konrad Adenauer Stiftung (KAS). Ambassador Sun Weidong of the People's Republic of China and Ambassador Janan Mosazai of the Islamic Republic of Afghanistan have also been invited to address the inaugural session, alongside Senator Mushahid Hussain Sayed and Mr. Ronny Heine, Resident Representative of Konrad Adenauer Stiftung.
Senator Mushahid Hussain Sayed stated that stability in Afghanistan is the key to regional peace and security. Referencing China's One Belt, One Road as a harbinger of regional socio-economic development and progress, he highlighted the China-Pakistan Economic Corridor as the key initiative in this regard and cited the "crucial role Pakistan is playing in the paradigm shift" of political and economic power towards the East.
The second panel of the Conference, chaired by Dr. Muhammad Khan of the National Defence University, features Andrew Small, author of 'The China-Pakistan Axis', Raffaello Pantucci of the Royal United Services Institute, and Intizaar Khadim, former Senior Advisor of strategic communication to the High Peace Council, Afghanistan.
The third panel, chaired by Senator Afrasiab Khattak, Chairman of the newly formed think tank Roshaan Democratic Institute, features as panelists Sayed Hamed Gailani, Deputy Leader of the National Islamic Front of Afghanistan, and Prof. Li Xiguang of Tsinghua University, Beijing.
The Trilateral Dialogue, which is the first such think tanks initiative among China, Afghanistan and Pakistan, is serving as a recognized primary platform in the three countries. Two rounds of the international conference were held previously, in Beijing in 2013 and Islamabad in 2014, which were attended by government, diplomats, academicians, scholars and the civil society. Besides the three countries, the third round of the dialogue will also have perspectives from prominent scholars of the United States and Europe.