Only 1,456 transgender listed from 97.02 million voters in electoral rolls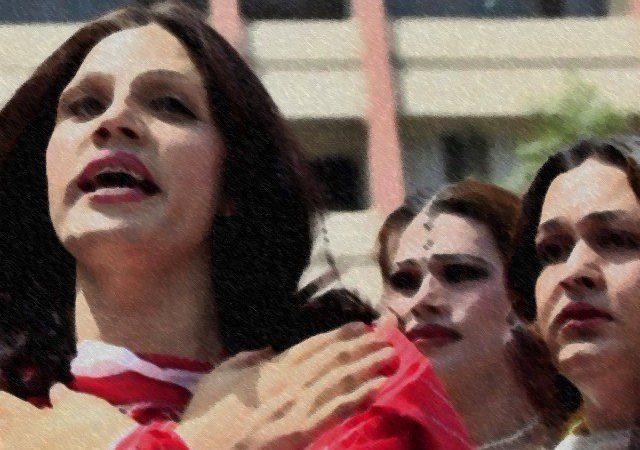 ISLAMABAD, OCT 22 (DNA) – There are only 1,456 transgender voters on the country's electoral rolls featuring 97.02 million people, although their population according to the latest census is over 10,000.
The rolls updated till October 12 have 54.59 million male and 42.42 million female voters. According to officials of the Election Commission of Pakistan (ECP), only 1,456 persons mentioned themselves as transgender in their CNIC and were registered as voters in the category.
The community and some transgender organisations claim that their number is in hundreds of thousands and it is generally believed that their population is much higher than that shown in the electoral rolls.
Nadeem Kashish, head of the She-male Association for Fundamental Rights (SAFR) in Islamabad, claims to have 300 members from the federal capital.
Census results: Just over 10,000, transgender people only 0.005% of Pakistan's population
Of the 55.82 million voters registered in Punjab, only 1,000 are transgender, the electoral rolls show. In Sindh, there are 105 transgender people among 20.64 million voters and in Khyber-Pakhtunkhwa 105 among 14.01 million. Among 3.7 million voters in Balochistan, only 50 are transgender. In the Federally Administered Tribal Areas, there are 2.1 million voters, including 17 in the transgender category, while the number in Islamabad is just three.
The figure mentioned in the electoral rolls is also much lower than this year's population census in which for the first time enumerators counted the transgender population separately. Pakistan's transgender population, according to the census is 10,418. The census data shows that 74% of the transgender population resides in urban areas as opposed to the majority of the overall population living in villages.
The data reveals that 6,709 transgender people live in Punjab, followed by 2,527 in Sindh, 913 in K-P, 133 in Islamabad, 109 in Balochistan and 27 in Fata. Thus Sindh has the highest percentage of transgender people, followed by Islamabad, Punjab, K-P, Fata and Balochistan. The Pakistan Bureau of Statistics has not shared further details of the distribution of the transgender population in various categories.