Zong's Digital Trainee Executive Program: Paving the Way for Future Digital Leaders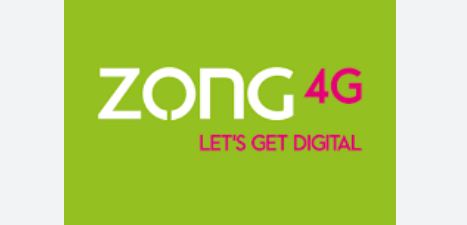 ISLAMABAD, JUL 21 /DNA/ – Zong 4G, Pakistan's leading digital telecom operator, has launched its Digital Trainee Executive Program for 2023, aimed at developing young talent and fostering the Leaders of the Digital Generation.
This intensive on-the-job training and mentorship initiative is designed to provide aspiring individuals with the necessary skills and knowledge in Information, Communication, Data, and other Emerging Technologies.
Zong 4G recognizes the significance of empowering young minds and nurturing their potential in driving digital transformation. The company firmly believes that investing in fresh graduates will pave the way for a brighter and digitally advanced future for Pakistan.
The application process is simple and user-friendly, allowing candidates fresh graduates to showcase their talents and aspirations effectively. Those meeting the eligibility criteria can apply by submitting their applications through the official Zong website
Interested candidates are encouraged to submit their applications before August 10th, 2023, to be considered for this exceptional opportunity.
Candidates selected for the Digital Trainee Executive Program will embark on a transformative journey under the guidance of industry experts and seasoned professionals. Through rigorous on-the-job training and personalized mentorship, participants will gain hands-on experience, exposure to cutting-edge technologies, and an opportunity to work on groundbreaking projects.
The official spokesperson of Zong 4G speaking about the program said, "We are extremely proud of our DTE program. This initiative is one of its kind, enabling us to personally build the brightest of the upcoming generation into well rounded and dynamic corporate players."
Zong 4G, being renowned for its employee-centric approach and dedication to foster a positive and innovative work environment, values the potential and aspirations of young graduates, providing them with a platform to kick-start their careers and contribute to the ever-evolving digital realm of the country.
As the leaders of Digital Innovation, Zong 4G is committed to promoting diversity, inclusion, and equal opportunities for all its employees. Zong 4G continues to redefine the digital horizon of Pakistan and the Digital Trainee Executive Program remains a testament to the company's commitment to nurturing young talent, shaping the leaders of the digital future.