Zaheer Aslam Janjua assumes responsibilities as Pak's High Commissioner to Canada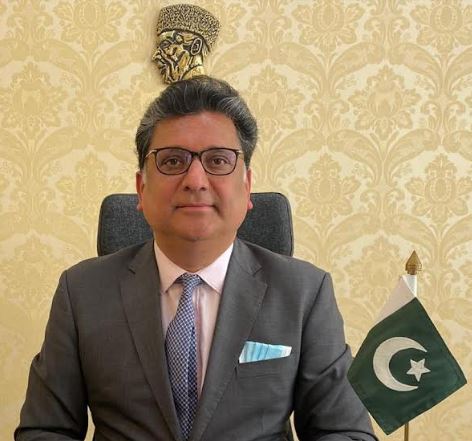 ISLAMABAD, MAY 20 /DNA/ – Zaheer Aslam Janjua has assumed his new responsibilities as Pakistan's High Commissioner to Canada. Before assuming his assignment in Canada, Ambassador Janjua had been serving as Pakistan's Ambassador to Belgium, Luxembourg and the European Union since 7th September, 2019. Previous to that, he served at the headquarters as Additional Secretary for Europe as well as Pakistan's Ambassador to the Russian Federation from 2014 to 2016.
In a statement, High Commissioner Janjua vowed to work for strengthing the bilateral partnership between Pakistan and Canada and also expressed his resolve to serve the Pakistani diaspora in Canada with full commitment.
As a career diplomat, Ambassador Zaheer A. Janjua joined the Foreign Service of Pakistan in 1988. He has
held various diplomatic assignments in Pakistan's bilateral and multilateral missions including Amman (2007-2011), Moscow (2002-2005) Geneva (1999-2002) and Tashkent (1992-1996). At the headquarters he held the posts of Additional Secretary (2016-2019), Chief of State Protocol (2013),Director General (2011-2012), Director (2005-2007) and Section Officer (1990-1992 and 1996-1999 ). Ambassador Janjua holds Masters degree in Defence and Strategic Studies and he is proficient in Russian and Arabic languages.