World powers meet in Berlin to discuss Libya crisis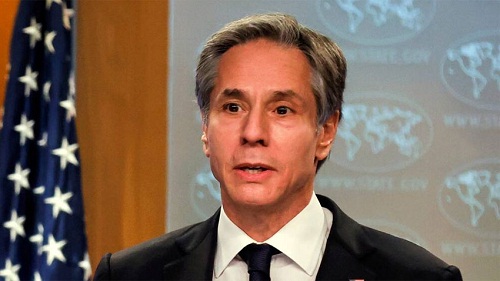 The UN-sponsored Berlin Conference on Libya has renewed commitment to hold elections in the war-torn country in December this year.
Addressing the conference, US Secretary of State Antony Blinken, urged the withdrawal of all foreign fighters taking part in the war in Libya.
Later, talking to media, Libyan Foreign Minister Najla Mangoush also optimized for an early withdrawal of foreign fighters from the country after peace talks with world powers.