Pakistan keen to expand ties with Uzbekistan: Saad Rafiq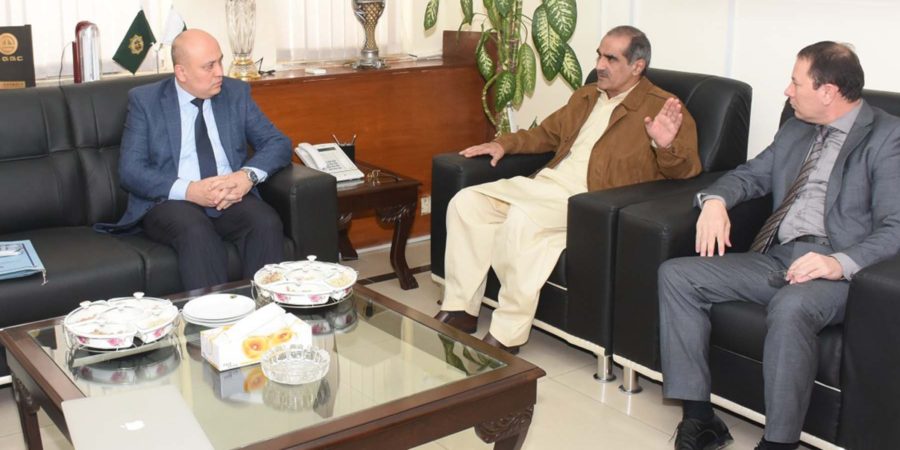 ISLAMABAD, DEC 16 (DNA) -Pakistan and Uzbekistan should focus on establishing direct railway and air Links that would go a long way in improving relations between Pakistan and Uzbekistan, said Khawaja Saad Rafiq, Federal Minister for Railways.
In a meeting with Ambassador of Uzbekistan Furkat A. Sidikov on Friday   the minster said areas of cooperation between Pakistan and Uzbekistan are described as intervention and cooperation in existing railway system, including up gradation of Carriage factory Islamabad and Locomotive Factory Risalpur.
Second area is connectivity through ML I(Karachi to Jalalabad),ML II (Kotri to Attock) and ML III (Rohri to Zahedan).Third area of interest is mutual training programmes in Lahore Railway Training Centre and Tashkent Railway University.
Saad Rafiq said Uzbekistan is very much interested in CPEC. For regional connectivity Uzbekistan has constructed 11 railway bridges in Afghanistan.
 As of 2008, Uzbekistan had 3,645 kilometers of rail lines, about 620 kilometers of which were electrified. A large percentage of the system's track requires major repair, Saad Rafiq added.
The main line is the portion of the Transcaspian Railroad that connects Tashkent with the Amu Darya.
There are rail links with Kazakhstan, Kyrgyzstan, Tajikistan, Afghanistan, and Turkmenistan. Suburban traffic only exists around Tashkent.=DNA
==============