USAID's gender equity program fosters empowerment for Women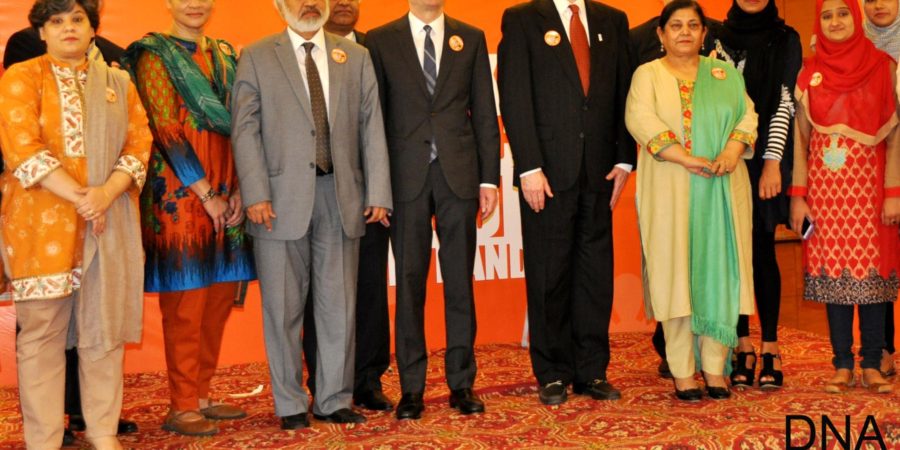 ISLAMABAD, DEC 08(DNA) – American Ambassador David Hale spoke today at an event sponsored by the United States Agency for International Development's (USAID) Gender Equity Program to recognize the annual 16 Days of Activism Against Gender-based Violence.
 Held at the Islamabad Club, the event brought together students, development workers, academics, and distinguished government officials from all over Pakistan to promote gender equality through stories, speeches, and theater.
Ambassador Hale, in his remarks, addressed this year's campaign theme – From Peace in the Home to Peace in the World: Make Education Safe for All.
"Education is crucial to lifting people out of poverty, improving living standards and quality of life, and reducing health and safety risks.  But for many girls and women around the world, including Pakistan, it is difficult to access education and do so safely.  That's why I'm so pleased that the Government of Pakistan has made girls' education a critical component of its national development strategy," he added.
Naeem Mirza, Chief Operating Officer at Gender Equity Program (GEP) implementing partner the Aurat Foundation, spoke about the program's work to assist survivors of gender-based violence, including the legal services and emergency shelter the program makes available.
He also informed audience members of the educational opportunities and job training programs the program provides which have helped women throughout Pakistan achieve their academic goals and break into fields traditionally dominated by men, such as information technology.
One of the highlights of the event was a team of artists from Lahore who performed a theater piece tied to the 16 Days of Activism campaign.  Beneficiaries of GEP's support also shared their experiences, including Ms. Zonia Kanwal from Agricultural University Faisalabad, who said, "my area of research is socioeconomic barriers and its effect on women's empowerment.  I am delighted the scholarship I received from GEP will help me complete my research and receive an education."=DNA
======================