US supports across 200 Schools in Sindh Balochistan: CG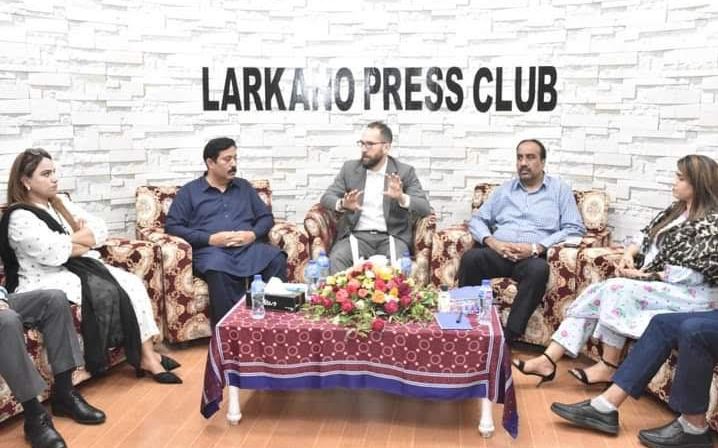 Nazir Siyal
KARACHI: The US Consel General in Karachi, Mark Stroh has said that there is no support from the provincial governments regarding improving education and health, while representing Sindh and Balochistan.
Speaking to reporters after visiting the archeological site of 5,000-years-old Moin-Jo-Daro, following the visit of Larkana Press Club.
US Consel General Mark Stroh added that promotion of journalistic services and encouragement of women journalists across Sindh, there is journalism exchange programs regarding educational and training programs under the Center for Excellence in Journalism at Karachi IBA in which youth should apply.
He said they have developed across 200 schools, which are monitored by the community itself and we support and assist the community. He expressed happiness over the free medical facilities provided at the Gambat Institute of Medical Sciences (GIMS) in Gambat area of Sindh and appreciated the efforts of the government and the organizers.
US delegation met with different walks of life including journalists, educators, business, bankers and different schools of thoughts were participated.On this occasion, they were presented Sindhi Topi and gifts of Ajrak to the American delegation by Larkana Press Club office bearers.