US expresses concern over security of Pakistan's nuclear stockpile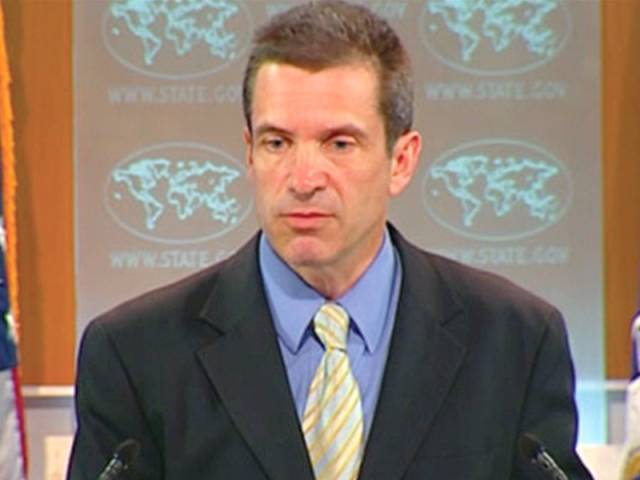 The United States has expressed its concerns about the security of Pakistan's nuclear stockpile and tensions between Islamabad and its arch rival New Delhi."We're concerned both about the security of those nuclear weapons, and that's been a common refrain… in our discussions with Pakistan; but we're also concerned… about tensions between India and Pakistan in the region," US State Department's deputy spokesperson Mark Toner said in response to a question during his daily press briefing.
US approves sale of F-16s to Pakistan
The spokesperson; however, said his country wished for a meaningful dialogue between the two south Asian countries which could help alleviate tensions between them. "We want to see a dialogue between those two countries, clearly, to help alleviate some of those tensions," Toner said.
The remarks come just two days after the US government approved sale of F-16 fighter jets, built by Lockheed Martin Corp, radar and other equipment in a deal valued at $699 million, to Islamabad.
The F-16s would allow Pakistan's Air Force to operate in all-weather environments and at night, while improving its self-defence capability and bolstering its ability to conduct counter-insurgency and counter-terrorism operations.
The US announcement had; however, met a cold response from New Delhi, which expressed its 'disappointment' over Washington's decision to notify the sale of F-16 aircraft to Pakistan.
US envoy summoned: India outraged at sale of F-16 jets to Pakistan
"We are disappointed at the decision of the Obama Administration to notify the sale of F-16 aircrafts to Pakistan," India's Foreign Ministry spokesperson Vikas Swarup had said in a Twitter message.
India and Pakistan have been arch-rivals since gaining independence from Britain in 1947 and have fought three wars — two of them over Kashmir. The territory is divided between the two countries but claimed in full by both.