US embassy celebrates national day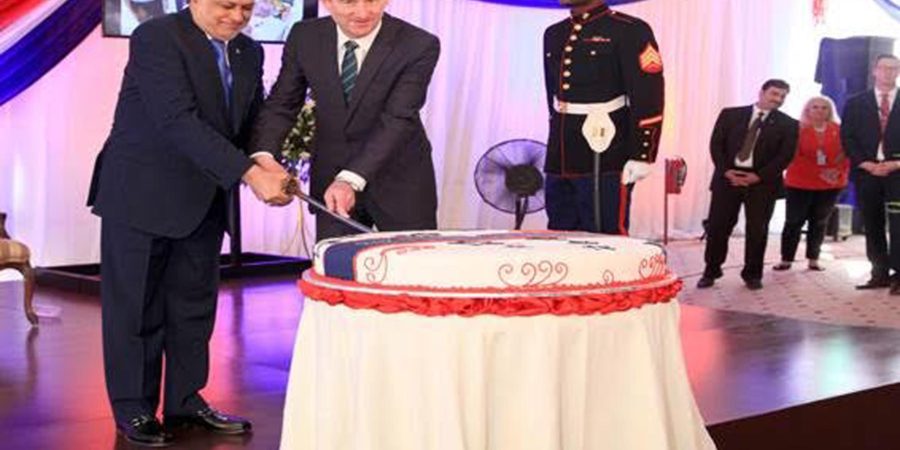 ISLAMABAD, NOV 09 (DNA) – Approximately 1,000 guests gathered at the American Embassy this morning for a National Day celebration and to view the results of the November 8 American presidential elections.
Although Americans traditionally celebrate their National Day on July 4, the American Embassy chose to hold its reception in November to emphasize the importance of elections and the democratic process in American culture.
"At the White House last year, President Obama and Prime Minister Sharif reaffirmed that a mutual commitment to democracy is a key pillar of the U.S.-Pakistan partnership," said American Ambassador David Hale.  "Today we are here to watch our democracy in action."
Representatives from the diplomatic corps, Pakistani government, businesses, and civil society watched live television coverage of the American elections and also enjoyed a performance of jazz tunes by renowned Lahore-based musical ensemble Sachal Studios.
"We enjoyed the opportunity to introduce our fellow Pakistanis to American jazz through our performance today," said Sachal Studios sitarist Nafees Khan.
"Throughout our career as an ensemble, we have found music is one of the best mediums to communicate and share new ideas between people from different cultures and backgrounds."=DNA