Obamas join Hillary Clinton at Philadelphia rally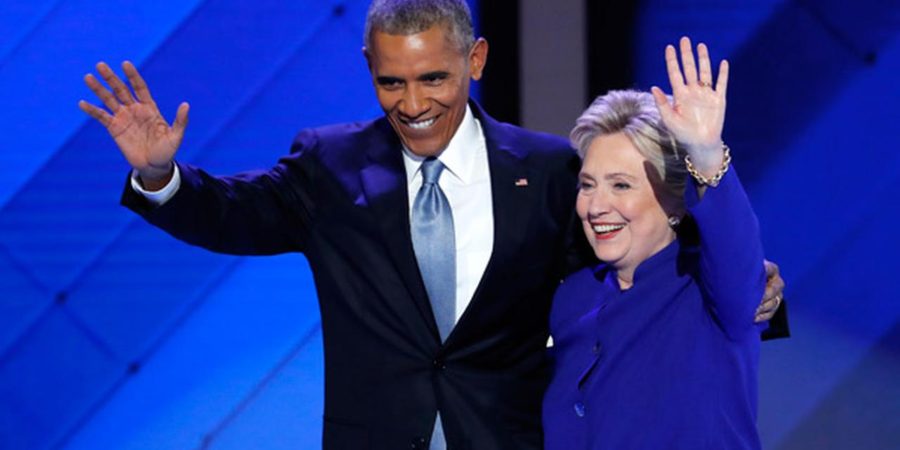 PHILADELPHIA, (DNA) :  Democratic presidential nominee Hillary Clinton on Monday made an Election Eve show of political force at a massive rally in Philadelphia — with her president husband Bill, President Barack Obama and First Lady Michelle at her side.
Clinton urged the roughly 40,000 people gathered near Independence Hall — where the Founding Fathers adopted both the Declaration of Independence and the US Constitution — to reject her "loose cannon" opponent Donald Trump.
"There is a clear choice in this election, a choice between division or unity," Clinton, 69, told the rally.
"Between an economy that works for everyone or only those at the top, between strong, steady leadership or a loose cannon who could put everything at risk.
"Make no mistake, our core values are being tested in this election," she said, delivering her campaign pledge to be a president for all Americans.
"Tomorrow, we face the test of our time."
Clinton took the stage after Obama, who galvanized the crowd by explaining how his former secretary of state was uniquely placed to succeed her as the nation´s commander-in-chief.
"You have bet on me. I was always grateful for that. I always had the better odds, because I always got to bet on you," Obama said.
"I am betting that, tomorrow, you will reject fear and choose hope," he added.
"I´m betting that the wisdom and decency and generosity of the American people will once again win the day and that is a bet that I have never, ever lost."
Clinton was headed to Raleigh, North Carolina for the final stop in her marathon last day of campaigning, while her Republican rival — whose New Hampshire rally unfolded while she was on stage in Philadelphia — was headed to Michigan.
The Democrat has had a narrow but consistent lead in opinion polls as she strives to become America´s first woman president, but her battle with the 70-year-old Manhattan billionaire has tightened in recent days.
And the campaign has been bruising — she has been dogged by allegations that she put US secrets at risk on her private email server while at the State Department and the race remains perilously close in a handful of key states.
Support for Trump dropped after footage emerged of him bragging about sexual assault and at least a dozen women came forward to accuse him, but polls have grown closer as the big day approaches.
Rock legend Bruce Springsteen warmed up the crowd, hailing Clinton for her "vision of an America where everyone counts."=DNA
==============