UNODC Concludes Awareness Raising Sessions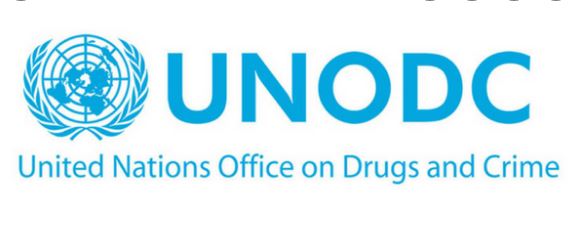 ISLAMABAD, AUG 17: /DNA/ – UNODC has concluded Awareness Raising Sessions on 'Prisoner and Human Rights for Women and Juvenile Inmates' in the Special Prison for Women and Juvenile, Sukkur, Sindh on 17 August 2022. The participants included 25 women and 8 juveniles Under Trial Prisoners (UTPs). The aim of this initiative is to advocate the rights of prisoners to legal aid as an essential mechanism for have a fair trial enshrined in the basic principles of human rights.
UNODC Country Office in Pakistan (UNODC COPAK) and UNODC Headquarters Vienna, with the support of the Chinese Government, initiated these unprecedented awareness raising sessions in close consultation and cooperation with the Sindh Prisons Department.
Prior to the session held in Sukkur, UNODC had conducted 3 Awareness Raising Sessions in Karachi and Hyderabad for inmates of Special Prisons for Women and Juveniles. Overall a total number of 161 women and juvenile UTPs have attended the sessions in Sindh, out of which 109 were women and 52 juveniles. The first two sessions were held in Karachi on 7 and 8 June 2022 for women and juveniles, and the third session was held in Hyderabad for women on 14 June. All the sessions were geared towards advocating the rights of prisoners to legal aid; ensuring their understanding of equal access to justice that includes the provision of support to those without the means to actively enforce and protect their rights.
In the words of keynote speaker, Mr. Mehmood Ahmed, Lawyer Sindh High Court and Senior Legal Aid Expert, "Legal Aid is the major alternative to incarceration available at large in Pakistan to provide timely relief to the marginalized under trial prisoners".
The inmates greatly appreciated the institution of this programme. They expressed the need for these sessions to continue, as it gives them an opportunity to have direct access to lawyers to interact with them and to fully understand the provision of free legal aid.
These sessions were attended by Superintendents of the respective jails, jail staff, lawyers from Sindh High Court (Karachi, Hyderabad and Sukkur), law graduates, and Sindh Legal Aid staff. The panelists comprised of UNODC Programme Officer (Prisons) and Sindh Prisons Staff.
This intervention is carried out under the Prisons Component of the Criminal Justice and Legal Reforms Programme of UNODC COPAK that specifically focuses on bridging communication gaps between UTPs and their families/relatives, and lawyers; advocating the right to legal aid; and on improving coordination between legal aid providers and prisons personnel, including recommendations on future endeavours.