Nawaz urges UN to take Pakistan side on issue of nukes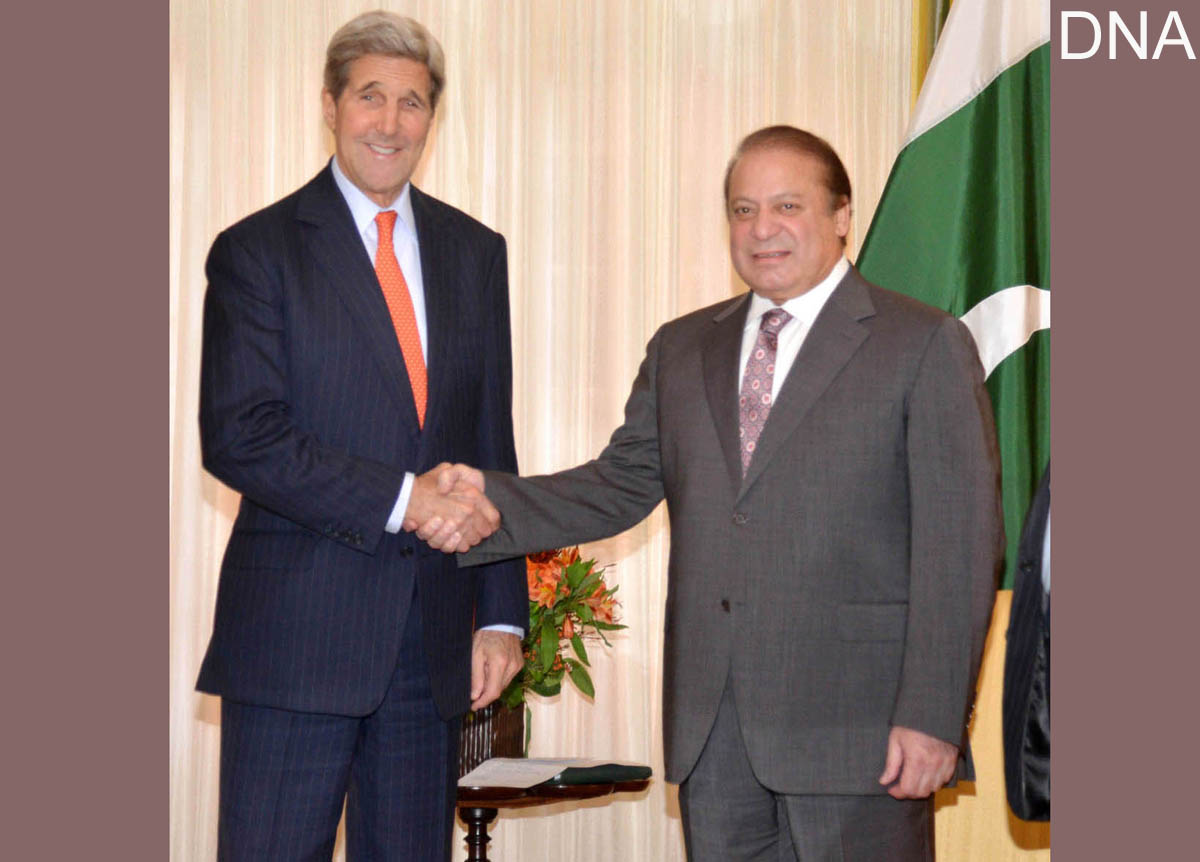 WASHINGTON: Prime Minister Nawaz Sharif urged the United States to take Pakistan's side in its long-standing dispute with rival nuclear power India or run the risk of escalating conflict.Speaking in Washington on Friday, a day after talks with US President Barack Obama, Nawaz said Pakistan was ready to help Afghanistan revive peace talks with Taliban rebels.But he made it clear that his main priority was seeking international support to compel India to negotiate over the future of the disputed province of Kashmir.
The premier charged India of stepping up ceasefire violations across the Line of Control and Working Boundary.
"While refusing dialogue, India is engaged in a major arms buildup, regrettably with the active assistance of several powers," he said, in an address to the US Institute for Peace.
"It has adopted dangerous military doctrines. This will compel Pakistan to take several countermeasures to preserve credible deterrence."
"Obviously the Pakistan-India relationship poses the most difficult and urgent challenge," Nawaz said.
"I believe a close review of some of the existing assumptions and analysis and greater attention to Pakistan's views and interests would be useful in enabling Washington to play a constructive role in averting the ever present danger of escalation and in promoting stability in South Asia."
He also noted "a stream of hostile statements by the Indian political and military leadership."
At the White House on Thursday, Nawaz and Obama had agreed to help Afghanistan re-start peace talks that broke off in early August when it emerged that Taliban leader Mullah Omar had been dead for two years.