UNFPA 2023 State of World Population Report launched in Sindh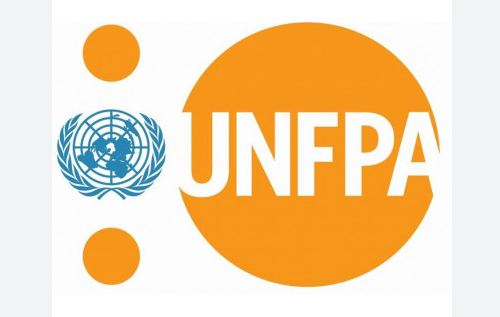 DNA
Karachi, JUL 3: The United Nations Population Fund (UNFPA) Pakistan on Thursday launched the UNFPA's global flagship report, the 2023 State of World Population (SWOP), in Karachi, Sindh Province.
The report, titled '8 Billion Lives, Infinite Possibilities: The Case for Rights and Choices', was launched globally in April 2023, presenting the latest trends about population growth or decline, fertility rates, reproductive health, family planning, and migration around the globe. The SWOP cautions against controlling bodies to address demographic concerns. Family planning must not be used as a means for achieving fertility targets but as a tool for empowering individuals, and women should be able to choose if, when, and how many children they want to have.
With an average annual growth rate of 2.41 percent in Sindh, the total current population is 56.3 million (2022), estimated to grow to 95.7 million by 2050.
According to the SWOP report, Pakistan will be among the eight countries to account for half of the projected global population growth by 2050, along with the Democratic Republic of the Congo, Egypt, Ethiopia, India, Nigeria, the Philippines and the USA. Pakistan's population is currently estimated at 240.5 million and is projected to reach 403 million by 2050.
The launch in Sindh was held at the Department of Public Health SZABIST, with Dr. Azra Fazal Pechuho, Sindh Minister for Population and Health as the Chief Guest. The event was also attended by senior officials of the Government of Sindh, Consul Generals of different countries, the President for SZABIST Shahnaz Wazir Ali, heads of national and international organizations, development experts, researchers, SZABIST faculties and students.
Minister of Health and Population Dr Azra Fazal Pechuho shared her reflections on the report, mentioning that the gender element is crucial for balanced population development and progress for a nation together with education for women and employment. She also called for more investments in reproductive health and family planning.
"Family planning is an integral aspect of sustainable development. Family planning is not just a women's issue; it is also an economic issue and a development issue. We must invest in family planning for healthier and more productive populations, and more sustainable economic growth," said Dr. Pechuho.
Stakeholders contended that population growth could be tackled more effectively by engaging all cross-cutting sectors directly, focusing on addressing inequalities in education, income, employment, regional connectivity, gender, and digitalization. The issue is beyond just contraceptive prevalence.
It is about empowering people to take the right decision, and the power of decision is directly related to education for both females and males, behaviour, and livelihood.
The report also discusses "population anxieties" felt in different parts of the world, including in Pakistan, in reaction to population growth or, in some cases, to low fertility rates or other demographic trends.
Echoing the key messages from the SWOP, Dr. Luay Shabaneh, UNFPA Representative in Pakistan, said there is population anxiety in the country and a genuine linkage between population dynamics, poverty, nutrition, and other socioeconomic dimensions recommending that these should be made clear in the public policies and programmes in the country. He called for a radical rethink of how population numbers are framed, urging policymakers and other stakeholders to abandon narratives about population booms and busts and instead focus efforts on ensuring that individuals, especially women, can freely make their own reproductive choices.
"The government needs to ensure that families receive proper services, information, and understanding to implement their own reproductive decisions. Women are not accountable for any nation's problems; they are victims of social norms," said Dr. Shabaneh. "People need to talk about population issues in today's world of unease and uncertainty. Still, they must do so in new ways that uproot current biases and avoid perpetuating harmful, discriminatory norms and myths."
UNFPA is committed to working with the government of Pakistan and other partners to address the challenges and opportunities presented by the country's growing population. The SWOP report strongly recommends that governments institute policies with gender equality and rights at their heart, such as parental leave programs, child tax credits, policies that promote gender equality in the workplace, and universal access to sexual and reproductive health and rights. These offer a proven formula that will reap economic dividends and lead to resilient societies able to thrive no matter how populations change.
Population experts in Sindh province contend that given the province's two percent annual population growth rate, 25 million jobs will be required by 2040, which would be a difficult task given the local and global economic conditions. Sindh alone would need 25,000 more primary schools by 2040. Currently, more than half of the girls at, 51 percent (age 5-16), are out of school in the province, together with 39 percent of boys. Sindh will also require 5 million more houses by 2040 to accommodate the growing population.