UK Foreign Secretary sends Independence Day message to Pakistan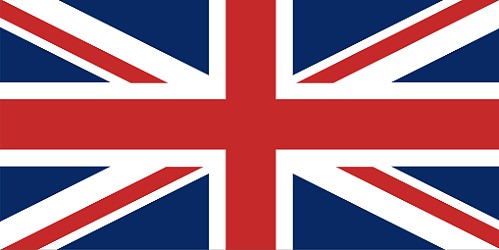 ISLAMABAD (DNA) The UK's Foreign Secretary Boris Johnson to mark Pakistan's 70th anniversary of Independence.
 In his message to Pakistan, Boris Johnson said: "On behalf of the United Kingdom of Great Britain and Northern Ireland, I wish the people of Pakistan the very best on the occasion of the 70th anniversary of independence. Muhammad Jinnah's founding vision of a progressive, inclusive Pakistan is still something worth cherishing and celebrating, and Pakistan should be rightly proud of its culture and history over the last 70 years.
"The United Kingdom and Pakistan enjoy a close friendship thanks to the links between our people – particularly the 1.2 million British people who are of Pakistani origin. Whether on the cricket field, at Pakistani celebrations in the UK or through our strong education cooperation and support, the links between our two countries keep getting stronger. In 2017, the UK is celebrating these connections with a year-long programme of cultural events, exhibitions and visits.
"As we celebrate our shared history together, and look forward to a future with more links, more trade and more cooperation between the UK and Pakistan, I wish the people of Pakistan Jashan e Azaadi Mubarak!"
Throughout this year, the British High Commission has been hosting a series of activities and events that celebrate the strength and depth of the UK-Pakistan relationship.
Already this year, there have been several high-profile visits from the UK including Home Secretary Amber Rudd, the Secretary of State for International Development Priti Patel, Foreign Office minister Alok Sharma and The Lord Mayor of London Alderman Dr Andrew Parmley.
The British High Commission is conducting a photography exhibition tour titled 'Shared History. Shared Future.' which showcases 70 years of UK-Pakistan cooperation in pictures. Most importantly the pictures focus on what the UK is doing with Pakistan to help build for the next 70 years – in education, health, culture, defence, politics, infrastructure, trade and sport.  The photography exhibition tour has already visited Peshawar, Islamabad, Karachi & Quetta and will travel to over 10 other cities in the UK and Pakistan over the next few months.