Sri Lanka open to playing in Pakistan for the first time since 2009 bus attack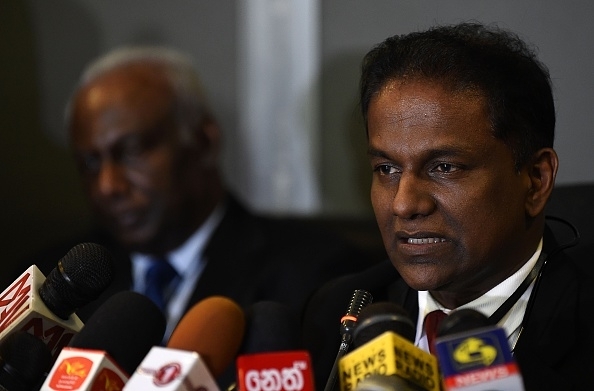 COLOMBO, AUG 14 (DNA) – Sri Lanka have revealed that they would be keen on playing a Twenty20 (T20) match in Pakistan in September or October this year.
After it was revealed that contracted New Zealand players were likely to miss the World XI series in Lahore, Sri Lanka Cricket (SLC) president Thilanga Sumathipala has displayed an eagerness for his nation to show support and play in Pakistan.
No country other than Zimbabwe have toured in Pakistan ever since the 2009 attack on the Sri Lankan bus in Lahore.
With the success of the incident-free Pakistan Super League (PSL) final in Lahore back in March, it was expected that international cricket would be reestablished in the nation again.
And Sri Lanka looks to be the first high-profile visitor as Sumathipala wishes to extend his support to the cricket-starved nation.
"I am keen to take my team to Pakistan," Sumathipala said at the Asian Cricket Council's AGM, as quoted on CricInfo. "We have had our security experts visit and make an assessment, and things look positive with things improving all over the country and especially Lahore being cleared.
"We have three T20 games coming up against Pakistan in September and we would like to play at least one of those games in Lahore.
"I call upon each one of you as members to play your role and give Pakistan the security of your support. There is always risk – there were two attacks in London during the Champions Trophy – butcricket continued under the security assurances of the ICC, so likewise we too must be as accommodating and understanding as possible with our members and extend our fullest support to them as the cricketing family of Asia."
While it is a good gesture on Sumathipala's part, it is still not clear as to whether the Sri Lankan players share his eagerness, who have all heard details of the attack from traumatised teammates.
As for the Pakistan Cricket Board (PCB), they will begin preparations for Sri Lanka's arrival with chairman Najam Sethi hoping this tour will open the door for other nations.
"This is a historic decision," Sethi said. "Once Sri Lanka have toured Pakistan, the door will be open for safe passage of other teams to Pakistan."