Turkish Airlines Inaugurates Havana and Caracas Flights, Increasing Flight Destinations in America to 17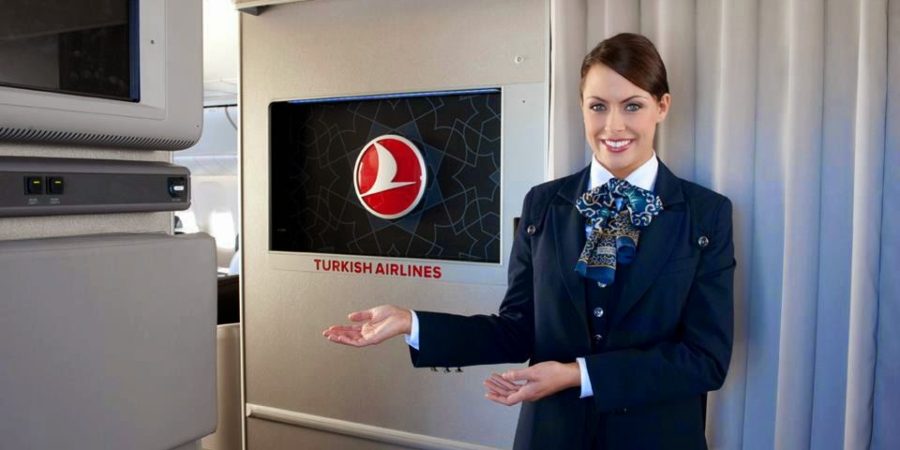 ISTANBUL, DEC 21, (DNA) – Having one of the Youngest Fleets in the World, Turkish Airlines Launches New Destinations With Youths in Mind as Well
Turkish Airlines, "Europe's Best Airline" for six consecutive years according to the recent Skytrax results, flying to more countries than any other airline, continues to grow by adding new destinations to its consistently expanding network.
With existing services to Buenos Aires, Sao Paulo, Bogota, Panama, Toronto, Montreal, Chicago, Houston, Los Angeles, New York, Washington, Boston, San Francisco, Miami and Atlanta Turkish Airlines has just added flights to Havana and Caracas as its 16th and 17th destinations in the Americas.
The inaugural flight from Istanbul got water cannon salute in both airports with a ceremony graced by Mr. Mehmet Buyukeksi, Member of the Board of Turkish Airlines and the senior bureaucrats both from Republic of Cuba and Republic of Venezuela, in the presence of diplomatic, protocol and media representatives as well as Turkish Airlines' officials.
Mr. Buyukeksi said; "Our flag carrier assumes Havana and Caracas are essential points in its Latin America expansion and places itself at the forefront to shorten the distances between desiring travelers who will arrive with all kinds of expectations to the biggest Island in the
Antilles. The opening of our Havana and Caracas gateways also means that we will now be able to deliver our award-winning services that will make the international travel easier and more convenient for both business and leisure travelers in this area."
Also launching with the new destinations, the "Bridging Youth" project, a corporate responsibility initiative by Turkish Airlines, kicked off with a fast start, as four university students from Turkey from varying backgrounds were given free tickets to Havana for a series of cultural activities including guided tours of the city with their Cuban hosts. The visiting youths will share their memorable moments and photographs of their trip on Turkish Airlines' social media accounts.
Beginning from today, Havana and Caracas flights will be operated 3 times per week on Tuesdays, Thursdays, and Sundays in both directions. Havana and Caracas flighttimes as scheduled from December 20th;
About Turkish Airlines:
Established in 1933 with a fleet of five aircraft, Star Alliance member Turkish Airlines is a 4-star airline today with a fleet of 334(passenger and cargo)aircraft flying to 295destinations worldwide with 246international and 49 domestic. According to the 2016 Skytrax survey,
Turkish Airlines was chosen as "Europe's Best Airline" for the sixth and "Best Airline in Southern Europe" for the eighth consecutive time. Having won in 2010 the world's "Best Economy Catering Service", in 2013 and also in 2014 the world's "Best Business Catering Service",
and "Best Business Class Lounge Dining", "Best Business Airline Lounge" awards in last year's survey, Turkish Airlines was awarded again the world's "Best Business Class Dining Lounge" and "Best Business Class On-Board Catering" prizes in this year's survey.
More information about Turkish Airlines can be found on its official websitehttp://www.turkishairlines.com or its social media accounts on Facebook [https://www.facebook.com/turkishairlines ], Twitter [https://twitter.com/TurkishAirlines ], Youtube [https://www.youtube.com/user/TURKISHAIRLINES ], Linkedin [https://www.linkedin.com/company/turkish-airlines ], andInstagram [http://www.instagram.com/turkishairlines ].
About Star Alliance:
The Star Alliance network was established in 1997 as the first truly global airline alliance to offer worldwide reach, recognition and seamless service to the international traveller. Its acceptance by the market has been recognized by numerous awards, including the Air Transport
World Market Leadership Award and Best Airline Alliance by both Business Traveller Magazine and Skytrax. The member airlines are: Adria Airways, Aegean Airlines, Air Canada, Air China, Air India, Air New Zealand, ANA, Asiana Airlines, Austrian, Avianca, Avianca
Brasil, Brussels Airlines, Copa Airlines, Croatia Airlines, EGYPTAIR, Ethiopian Airlines, EVA Air, LOT Polish Airlines, Lufthansa, Scandinavian Airlines, Shenzhen Airlines, Singapore Airlines, South African Airways, SWISS, TAP Portugal, Turkish Airlines, THAI and United. Overall, the Star Alliance network currently offers more than 18,450 daily flights to 1,300 airports in 190 countries.=DNA
================