Turkish Airlines considers extending operations in Pakistan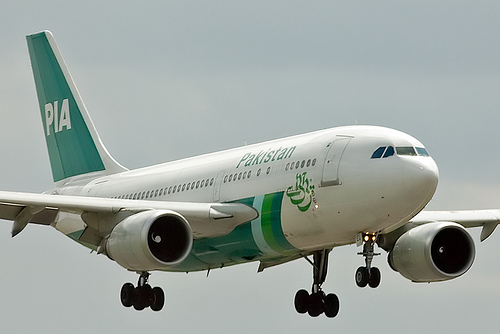 ISTANBUL,OCT 25 (DNA) – Turkish Airlines (TA) is ready to give assistance to Pakistan International Airlines (PIA) if they require and is considering extending operations in Pakistan, said Mr. Ilker Ayei, Chairman Board of Directors Turkish Airlines, while addressing to Asian and African journalist here.
While answering a question Mr. Ayei said that TA wants to add more flights to Pakistan but there are some difficulties from authorities. The chairman added that Turkey remembered Pakistan's support during difficult times.
Mr. Ayei further said Turkey wants to strengthen its relations with Asian and African countries for boosting economic ties and countering threats.
Mr. Ayei highlighted the efficiency of Turkish aviation and termed it as a powerful economic driver. He said Turkish government has a new vision to focus more on African countries. Turkish Airlines will soon start its flight operations in various African countries.
Tourism important segment of Turkish economy
Tourism is an important segment of Turkish economy, though this industry is struggling due to terror attacks, 15 July failed coup and Turkey and Russian relationships, all these have negatively impacted the flow of tourists in the country. But, as Turkish relationship with Russia has improved it is expected that both Russians and European tourists will resume their visits, which will improve Turkish economic outlook and its efficiency.
In a recent development to counter the threats, Turkish Justice Minister Bekir Bozdağ, accompanied by lawmakers from opposition parties, will depart to the United States to hold talks with his counterpart over Turkey's demand for the extradition of Fethullah Gülen, a self-exiled Islamic preacher accused of orchestrating the failed July 15 coup.
Turkey in process of implementing assertive incentive systems
Turk authorities are in the process of implementing the most assertive incentive systems of the world. The new system would provide project based incentives. The authorities have said it will be similar to what Japan had introduced after the II Great War or South Korea had introduced in the 1980s.
Turkish Economic Minister, Nihat Zeybekci said Turk authorities want to develop metallurgical, petro-chemistry, energy, defense, health, agriculture and information technology sectors through its lucrative incentive system. The government will invite national and foreign companies for this purpose.=DNA