Traders stage sit-in protest in support of Rangers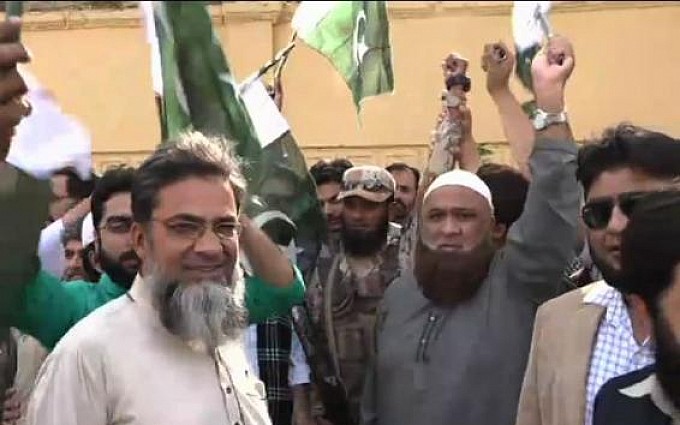 KARACHI, 17 DEC (DNA) – Sindh Assembly has been locked down as traders Thursday staged a protest sit-in outside the building against the resolution curtailing Rangers powers in Karachi.
A heavy contingent of police was deployed inside and outside the Sindh Assembly building ahead of the protest. The rally of traders started from Pakistan Chowk and reached in front of Sindh Assembly gate, where the traders protested against provincial government for reducing the powers of Rangers.
The police was also present at the occasion and a water canon has also been called in order to avoid any violent move by the protestors but traders peacefully dispersed after recording their protest.
The traders said that they will keep protesting until the Rangers will be given all the powers again to operate in Sindh and specially Karachi.
The protest comes a day after Sindh Assembly adopted a resolution, allowing Rangers to stay in Karachi for another 12 months with new conditions. "The Pakistan Rangers (Sindh) will have powers to in respect of the following only: 1) target killing, 2) extortion/bhatta, 3) kidnapping for ransom and 4) sectarian killings
"Any person who is not directly involved in terrorism and is only suspected of aiding and abetting terrorists or by way of terror financing or facilitating terrorists shall not be placed under preventive detention under any law without prior written approval of the Government of Sindh or Chief Minister. DNA