Qamar visits under construction site of NAB HQ building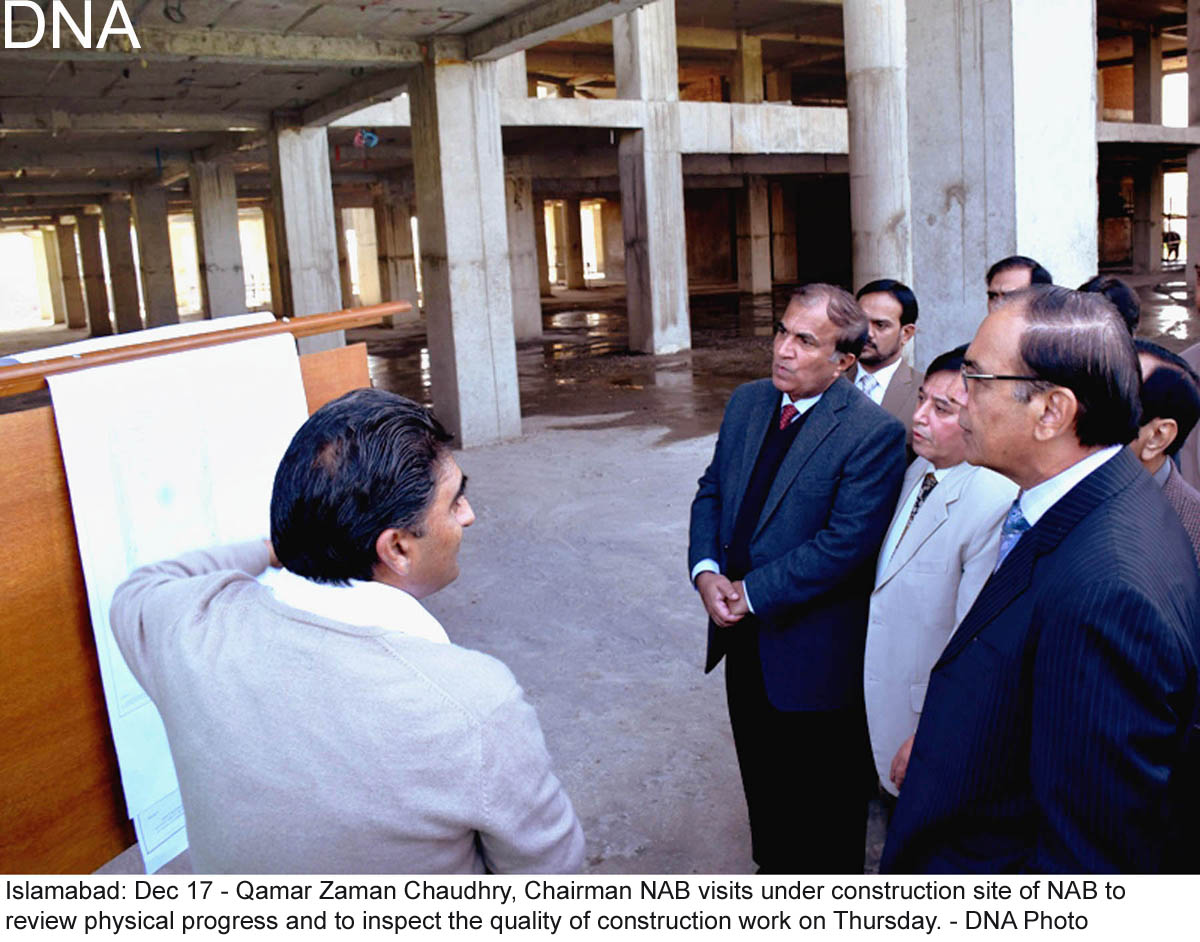 ISLAMABAD, 17 DEC (DNA) – Qamar Zaman Chaudhry, Chairman National Accountability Bureau (NAB) visited the under construction site of the office building for National Accountability Bureau (NAB) Headquarters at Sector G-5/1 Islamabad.
He reviewed the physical progress made on the ground and inspected the quality of construction work.
During the briefing, it was informed by DG NAB, HQ, DG, PWD, Consultant and the Contractor that in the light of the directions of Chairman NAB during his last visit on the under construction site, the construction work is continuous with full pace and structure of the building has been completed. Fixating of glass and fixing of artificial granite, underground water interception system, aluminum foil fixing around basement and electrification work is under progress.
The Chairman NAB Mr. Qamar Zaman Chaudhry directed all concerned that efforts should be made to complete the internal and external electrification work, procurement of lifts, public health work, construction of boundary wall etc as per schedule, ensuring all quality standards in accordance with PPRA rules as per schedule.
The Chairman NAB, Mr. Qamar Zaman Chaudhry directed DG NAB Headquarters, DG, PWD, Consultant and Contractor to complete the remaining construction work of the project according to the schedule. He said that there will be no compromise on the quality of material, construction work and all codal formalities in tendering/award of remaining construction work etc should be completed transparent according to government rules/policy. DNA