ToRs should be formulated within parameters of constitution: Fazl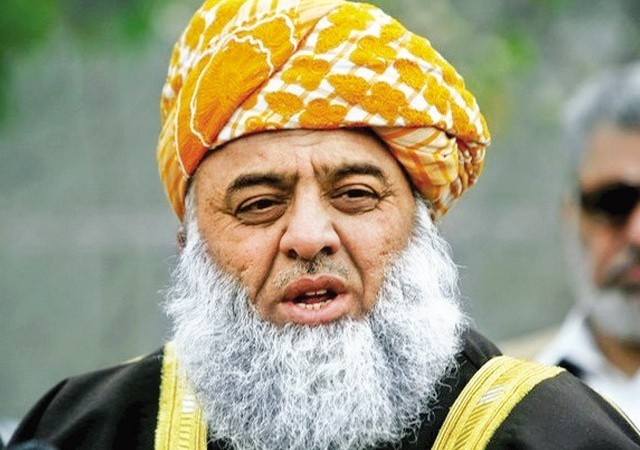 ISLAMABAD, May 28 (DNA): Chief of Jamiat Ulema-e-Islam-Fazl (JUI-F) Maulana Fazl-ur-Rehman has urged the parliamentary committee to formulate Terms of Reference (ToRs) within parameters of the Constitution.Talking to Pakistan Television (PTV), he welcomed the formation of the parliamentary committee regarding ToRs on Panama issue.Fazal-ur-Rehman, who is Chairman of Kashmir Committee, said Prime Minister Muhammad Nawaz Sharif had presented himself for accountability though his name was not mentioned in Panama Papers.
Some elements, who have had offshore companies, wanted the accountability of the Prime Minister only, which was injustice, he said adding that all the people should be accountable without any discrimination.
To another question, he said the opposition had the right to hold peaceful protest on the issue but it should not manipulate the situation for point-scoring.
The Pkistan Tehreek-e-Insaf, he said, had dual standards regarding the accountability. Its politics of sit-ins had weakened the democracy in the country, he maintained.
He said that his party firmly believed in ideological politics rather than levelling allegations against others. He stated that next general elections would be held in due course of time. DNA