Thousands of possibilities of bamboo will be opened up in Pakistan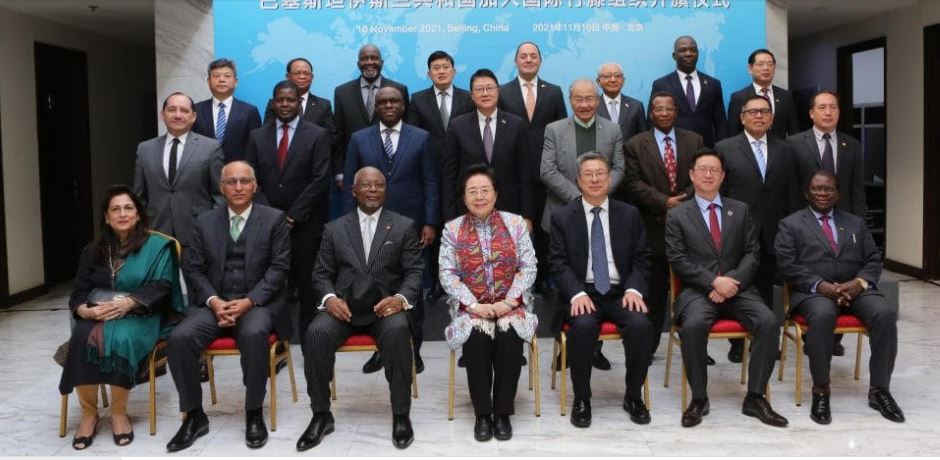 BEIJING, Dec 19 (DNA): Thousands of possibilities of bamboo will be opened up in Pakistan, says report published by Gwadar Pro on Sunday.
Bamboo has thousands of uses, including textile materials, chemical industry materials, furniture, artifacts and so on. Therefore, it has played a huge role in poverty alleviation, plastic and emission reduction, sustainable development and other aspects.
"As the 48th member country of International Bamboo and Rattan Organization (INBAR), Pakistan is warmest welcome by us. INBAR is looking forward to helping Pakistan develop its bamboo sector," Ali Mchumo, Director General of INBAR said to Gwadar Pro in an exclusive interview.
INBAR recently hosted a flag-raising ceremony for its newest Member State: The Islamic Republic of Pakistan. This means that Pakistan has officially joined INBAR and will participate in international cooperation in the bamboo and rattan industry under this framework.
Ali introduced that INBAR, established in 1997, is an intergovernmental organization that promotes the use of bamboo and rattan for environmentally sustainable development.
INBAR is now part of key UN processes and conventions, including the UN General Assembly, and has helped create hundreds of thousands of jobs and plant thousands of hectares of bamboo across its member states.
Ali also believes that entering INBAR is a milestone for both Pakistan and the organization. "We are delighted that Pakistan joined our network in July 2021 and formally entered INBAR in November.
Bamboo does grow in Pakistan, and is already used for roofing material, scaffolding, temporary housing, and household items such as baskets and mats. However, the sector could be much larger. Bamboo could be an important source of income for many people in Pakistan, as well as a key part of initiatives such as Pakistan's 'Ten Billion Tree Tsunami'," he said.
Pakistan has a long relationship with INBAR. Pakistan was an observer for INBAR's establishment in 1997. Ali added: "Therefore, as the 48th member country of INBAR, Pakistan is warmest welcome by us. INBAR is looking forward to helping Pakistan develop its bamboo sector."
Bamboo can help boost employment in rural areas, reverse desertification and i can also be a key material of greening cities and highways, create strong construction materials, from bridges to wind turbine blades, drainage pipes and multi-storey houses, which can replace plastic, PVC and steel.
In addition, after joining INBAR, "Pakistan can learn a lot from INBAR's 47 Member State," Ali introduced, "As a Member State of INBAR, Pakistan will participate in the training programs which share bamboo technology and knowledge.
It will also be able to use INBAR research, technology transfer, and project opportunities to develop its bamboo sector."
As Pakistani ambassador to China, Moin ul Haque, said at the flag-raising ceremony Nov 10th, "It is difficult to imagine any other crop with such diverse uses for humankind. Bamboo's wider application across many industries is helping to protect precious timber resources from depletion." He also expressed his hope that bamboo and rattan could become key parts of Pakistan's sustainable development.
According to INBAR, the organization is already planning projects to promote the development of the bamboo industry in Pakistan, and will carry out more multilateral cooperation mechanisms in the future to achieve the common prosperity of the bamboo industry among Pakistan and other member countries.