The US Considerations and Taliban's Victory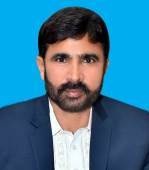 Muhammad Akram Zaheer
Pakistan was a leading American ally in the war against al-Qaeda andTaliban in Afghanistan. It has amassed tens of billions of dollars in the shape of aidfrom America over the past two decades. Washington admitting that more and more cash has long gone into informal treasuries of Pakistanis. This relationshipbetween the two states started after 9/11 because of their own needs and interests. At the very least, the Afghan Taliban that turned into fighting against the United States was the production of Pakistan, which cultivated the Taliban and protected their property inside Pakistan during the struggle.
Pakistan's had already fragile relationship with the West and is now to more doubtful as the Taliban take control of Afghanistan. The Taliban government will encourage the Pakistani Taliban and various Islamist militant groups in Pakistan that may destabilize the border area. The relationship of Pakistan and the United States are already in decline. To keep an eye on Pakistan's nuclear weapons activities, the Americans now have a little or no chance of dealing with Pakistan. On the other hand, Pakistan believes that Afghanistan has been strategically facilitating its opponent India, which is its concern. Bruce Riddle, a former South Asia adviser to the Bush and Obama administrations, once said that the United States advised India to assist US aid program in Afghanistan. Former President Barack Obama visited India in 2015 but he clearly boycotted Pakistan and Pakistan was disappointed about their attitude.
The former CIA Chief for South and Southwest Asia says relations between Pakistanis and the Haqqanis have become simpler and more important for the Taliban's victory.He also claimed that Pakistani military leader QamarJavedBajwa and ISI Chief Hamid Faiz had met Haqqani group. In addition, Haqqani's circle of relatives has long lived in areas under Pakistan's administration along the Afghan border. Bajwa is constantly being forced by the United States to arrest Khalil Haqqani and other Haqqani leaders but Bajwa has repeatedly said, 'Tell us where they are. "You just have to come to my office and we will go to use the helicopter and will pick them up. In addition, Pakistani police had been patrolling outside the compound where US forces killed Osama bin Laden on May 5, 2011 in Abbottabad. He added that Pakistan's border areas, especially inside Quetta, there are homes for Afghan refugees and their families, wounded fighters were treated in the occasional shelters in hospitals in big cities like Karachi and Peshawar.
The Taliban emerged in 1994 amid unrest following the withdrawal of Soviet troops from Afghanistan in 1989. They used brutal public punishments to enforce their rules, including flogging and mass executions. Here's more about their stories and their files of their leaders.They are the principled leaders of the Taliban, the boys who have spent years fleeing, hiding, in prison and dodging American drones. Little is known about them or how they intend to govern, including that they will be as tolerant as they claim to be.Find out how the Taliban restored power to Afghanistan for months, and find out how their vision enabled them to do so.
The last time Taliban banned girls and women from getting more jobs or going to school. Afghan girls have made great strides since the Taliban was overthrown, but now they are worried about leaving the country. Taliban officials are trying to reassure the girls that things may be different, but there are signs that in at least a few areas, they have begun re-enforcing their antique order.The United States has invaded Afghanistan in the past 20 years in response to terrorism, and there have been fears that al Qaeda and various radical businesses will find safe havens there again. Mr Douglas London has said ISI generally kept its fighters out of the real conflict, fearing they might be caught in Afghanistan and leave Americans a smoking gun. Taliban are also provided property by Pakistan that enhanced their global standing. Taliban leader Abdul Ghani Baradar, with a Pakistani passport and traveled for peace talks in Doha, Qatar, and has met with Foreign Minister Wang Yi in the Chinese city of Tianjin. "The Afghan Taliban can no longer live where they are. This would have forced the Americans to end their support for Pakistan and this in turn would have led to Pakistan blocking American war supplies from passing through Pakistan, increasing the cost of the war.The bin Laden raid fueled long-standing fears within the Pakistani military that the Americans wanted to dismantle Pakistan's nuclear arsenal and would rape Pakistani territory to do so.Despite strained relations, the United States continues to work with Pakistan through the Department of Energy to help ensure the security of weapons and fissile material, said Toby Dalton, co-director of the country's nuclear policy program.Until now, Pakistan is active in the United States alliances but Pakistan is also a long-standing partner of China and will continue to grow at the same pace in coming days because Beijing and Islamabad call themselves "close to the lips and the teeth" – is investing heavily in Pakistani infrastructure. Beijing is also happy to see Americans to pulling out of Afghanistan and ready to step in Afghanistan with One Belt One Road project. According to Sajin Gohil, director of international security at the Asia-Pacific Foundation in London, China relies on Pakistan as a facilitator in Afghanistan.The Chinese seem confident that they can get more security guarantees from the Taliban due to their bilateral relations with Pakistan.