The sayings of Prophet Mohammad P.B.U.H are the right path of beacon for promoting peace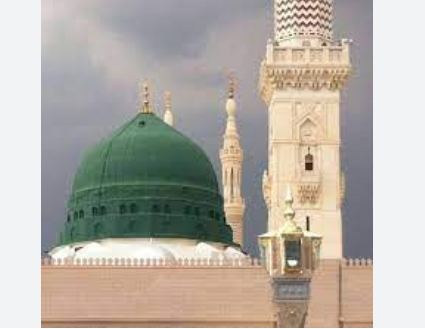 The sayings of Prophet Mohammad P.B.U.H are the right path of beacon for promoting peace
QAZI SHOAIB KHAN
DNA
ATTOCK (JUNE-18) – Eminent Islamic world spiritual scholar and custodian of religious tomb of Darbar e Alyia Eidgah Sharif Peer Mohammad Naqeeb ur Rehman on Sunday while addressing the weekly teaching session of Hadith Mubarak has said that the sayings of Hazrat Mohammad P.B.U.H are the right path of beacon for promoting peace, stability to forge hegemony and unity among the various ranks of our society.
Highlighting the salient features of the different aspects of the Hadith Mubarak Peer Naqeeb ur Rehman urged upon the Muslims to remember death as the Prophet Hazrat Mohammad P.B.U.H said that those who always remember death are the most intelligent who consider deeply about his afterlife which reflected on his routine life.
Peer sb in his speech has said that Hazrat Mohammad P.B.U.H had questioned his followers about the commodity of life who replied orchards of dates, business, herd of animals, goats, camels but Prophet BPUM said that all these things were not commodity as our good deeds are the real assets of life which accompanied with the Muslims while leaving the world.
Peer Sb further said that we have forgotten the enlighten path of our prophet which resulted selfishness in our society every where and we have left the original cause of our life instead of wasting our energies in the favour of life.
He stressed upon the needs of discouraging the hypocrisy, vindictiveness and other unnecessary disputes besides promoting peace and love among the different segments of society.
At the end, Peer Naqeeb ur Rehman also prayed for the security, development and prosperity of the Pak Army as well as unity and religious harmony among the Muslims, he added.
QAZI SHOAIB KHAN, BUREAU CHIEF ATTOCK