The Day That Changed History: Azerbaijan's Ambassador Recalls Sept 27 Victory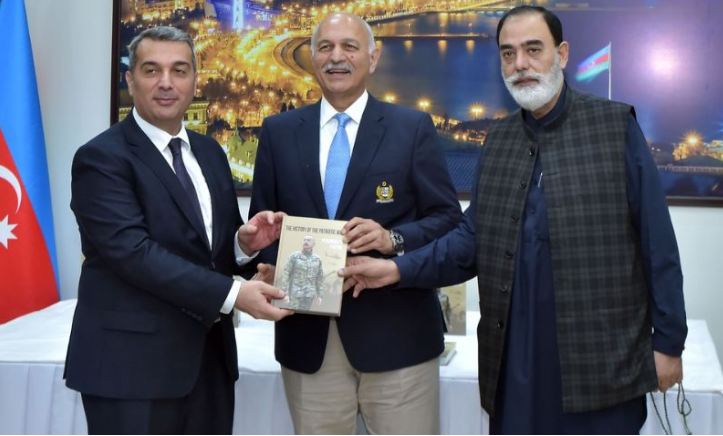 ISLAMABAD, SEPT 27 /DNA/ – The Embassy of Azerbaijan in Pakistan's capital, Islamabad, organized a poignant event to observe September 27 as "Remembrance Day," paying tribute to the martyrs and commemorating a historic victory.
In a solemn ceremony attended by dignitaries and guests, Azerbaijan Ambassador to Pakistan, Khazar Farhadov, spoke about the significance of this day. He emphasized the profound impact of the 44-day Patriotic War, which culminated on September 27, 2020, when Azerbaijan liberated its territories from Armenian occupation.
Ambassador Farhadov highlighted that the day serves as a reminder of the sacrifices made by Azerbaijani soldiers and officers who fought heroically for their nation's territorial integrity. He recounted the pivotal moment when Armenia was forced to sign an act of surrender, bringing an end to decades of illegal occupation.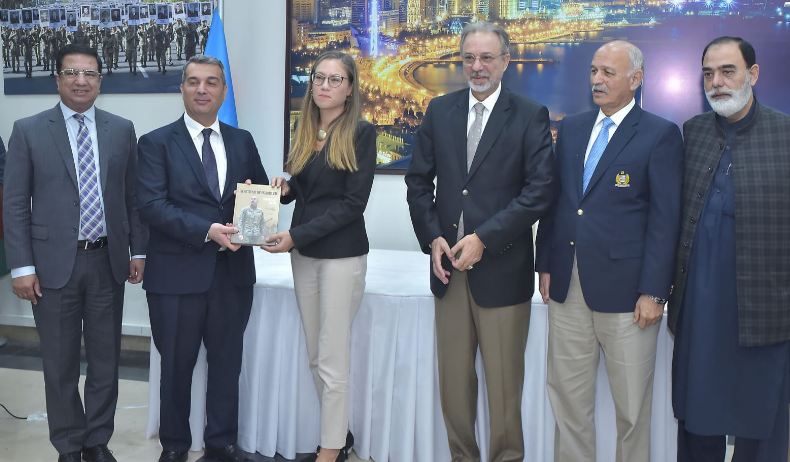 However, the Ambassador also expressed concern over Armenia's failure to fully implement the trilateral statement signed on November 10, 2020. He pointed to continued provocations and acts of terrorism, such as the recent landmine explosions that claimed civilian lives.
Local anti-terror measures were initiated to uphold the provisions of the trilateral statement, secure the withdrawal of Armenia's armed forces, and restore constitutional order in the Republic of Azerbaijan, Ambassador Farhadov noted.
Azerbaijan's Ambassador Acknowledges Pakistan's Unwavering Support
He acknowledged Pakistan's unwavering support during these challenging times, highlighting the nation's moral and political backing of Azerbaijan's just position. "I would like to extend my deep gratitude to our brotherly Pakistani media representatives for their support in highlighting the Azerbaijan realities among the Pakistani public as well as in the international arena," the Ambassador said.
Ambassador Farhadov shared updates on the massive reconstruction and restoration efforts in the liberated areas, with international airports built and cultural hubs like Shusha and Aghdam now hosting international events.
The Ambassador also introduced a book titled "The History of Patriotic War – Personality Factor," dedicated to the 44-day Patriotic War. The book delves into the historical context, the role of national leadership, and the geo-political consequences of Azerbaijan's victory.
Additionally, he discussed the Western Azerbaijan Community, which advocates for the rights of Azerbaijanis expelled from their ancestral lands, now part of Armenia. He emphasized the need for a legally binding international agreement to enable their return and ensure lasting peace in the region.
The event served as a poignant reminder of the sacrifices made by Azerbaijan in its pursuit of peace and territorial integrity, with Pakistan standing as a steadfast ally in these endeavors.