Terrorist blows himself up as railway bomb plot foiled in Jhelum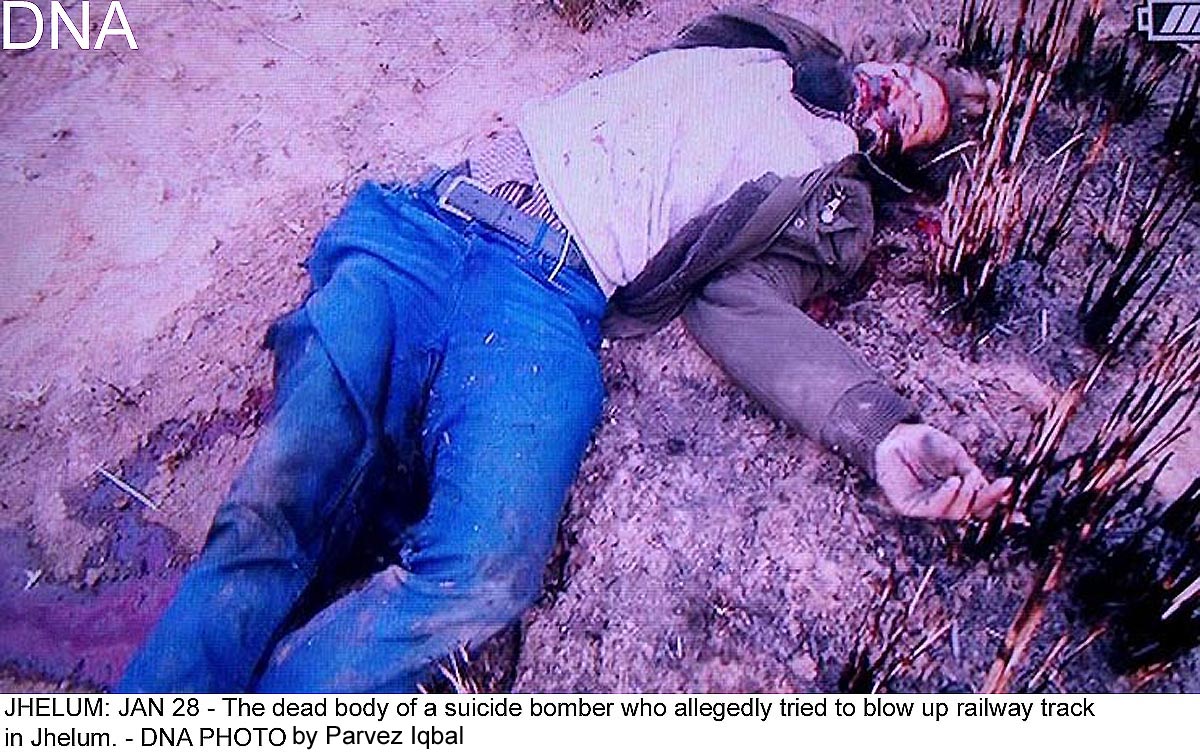 JHELUM: A terror bid on the outskirts of the city in Domeli Mor was foiled by police Thursday morning when a terrorist, during an encounter with police, blew himself up, police said.
The terrorist ─ who was allegedly targeting the Rawalpindi to Lahore Pakistan Express ─ tried to plant explosives on railway tracks near Grand Trunk Road when a citizen reported the 'suspicious individual' to Motorway Police, police said.
Deputy Superintendent Police Motorways Rauf Chishti reached the scene after the tip-off.
The terrorist lobbed a hand grenade at security personnel upon sight and then blew himself up, security sources said.
District Information Officer Awais, however, earlier said the suspect had exchanged fire with police before blowing himself up with a hand grenade.
Police recovered four hand grenades and two pistols, as well as two National Identity Cards and a vehicle from the terrorist's possession.
A heavy contingent of police, along with the District Police Officer, reached the site of the explosion and cordoned off the area. A search operation was conducted in the area and two suspicious individuals were arrested.